Many successful business leaders advocate the importance of inspiring your team if you want to achieve your organisational goals, but it's certainly easier said than done.
I've worked with numerous managers who have the desire to inspire but find it difficult to find a simple framework, so I wanted to share with you ten easy-to-implement methods you can start using today to genuinely inspire your team.
1. Vision for the future: There's a certain strength that's created within a team by understanding where the leader sees the business in the future.  Take a moment to picture where you see the business in five years and consider how to get there and the waypoints you can use to measure success. This process is heavily reliant on your ability to communicate this vision to the team as it will be them that will navigate the business to get there. If your team can also picture the future of the business they will be inspired to overcome the challenges to reach the target.
2. Find your purpose: Teams will unite behind the clarity of understanding the true purpose of the business. It seems simple, but it's actually one of the most difficult decisions to be made because leaders often think the purpose of the business is to just make a profit. I believe that profit is a by-product of achieving the organisation's purpose. Take a moment to consider your customer and put them at the heart of the business. What is it that your stakeholders are actually expecting from you and have this client-centricity at the core of organisational decision making.
3. Values add value: Team members will often be confronted with situations that aren't necessarily within business textbooks. Your organisational values will be the guiding principles that will empower team members to navigate day-to-day challenges. Be specific when considering the values that the team must possess and also when communicating your values; put them into context and describe situations on how they will be applied. For example, professional honestly – when we're presented with a situation where we could legally exclude some information, however it may affect the way our the party perceives us, then it's best to be honest and put all information on the table.
4. Educate to motivate: Knowledge is power and education will provide your team members with the tools required to effectively add value to your business. It's not enough to just give a team member some basic training when then they commence with your organisation and expect them to be inspired throughout their career. We can all see the value of education and there is no question about the return on investment that ongoing training will bring to your business.
5. Lead by example: The military shows us the power of leading by example. We've all heard stories of individuals becoming great leaders by walking forward when others won't. This creates a sense of strength and unity and others will follow. In a business environment, don't expect your team to do anything that you wouldn't do. Roll up your sleeves, get out there and you will inspire your team.
6. Sustainability is simple: When making organisational decisions, it's important to understand the impacts they will have on the environment and future generations. The community wants to be part of businesses that have the environment as part of their core DNA. Triple bottom line thinking is left of traditional economic decision making, however it's becoming widely accepted that employees and customers alike are inspired by the message that eco-centricity brings.
7. Unleash the passion: Understand your people, identify what they're passionate about and align their tasks and special projects accordingly. If you have a person in a role and they're showing signs of being better suited or passionate about another part of the business – don't resist a possible change, embrace it.  You will then find that team member will not just be working for a salary, but a passion to succeed.
8. Creativity from the bottom up: Frontline staff are the ones using our systems and processes to deliver value to our clients, so we must ensure that these staff members have the opportunity to let us know when failures occur to meet our clients' expectations. It can be uninspiring for a team member to have a good idea for improvement yet have no voice to bring any change. I recommend that you have a framework to encourage the team to share ideas, champion that team member to trial the improvement as a project and communicate their findings with the team.
9. Open book: Don't try and hide information from your team because what they don't know they will just make up and these assumptions will have more of an impact on the business than the team simply knowing the facts. As an example, financial performance is often guarded and a sensitive area to share with the team; I see leadership groups being unnecessarily secretive about the business financial performance. The world's largest companies all share their numbers and the team members' knowledge of the business performance allows them to identify how their roles affect the business, which inspires them to contribute.
10. Express empathy: All people want to know that they have someone to support them when times get tough, so we will often look to our leaders for the strength we need to push forward. Let's face it, business can be brutal, and the "suck it up" message isn't necessarily the best way to inspire a team member when they face challenges. I'm sure that we can all think of a moment in our careers when we have had that feeling that the boss just doesn't care about the hard work we've put in during adverse situations. I'm sure we can also understand that this lack of empathy does not drive productivity nor will it inspire the team to work hard next time they're faced with a similar situation. A simple message of "I noticed that you had tough time dealing with X and just wanted to say thanks for the great work" will inspire that team member to act the same way, if not better next time rather than them thinking, 'what's the point, the leadership group doesn't care anyway'.
While these are all proven strategies for inspiring a team, I know it can be difficult to take what seems to be theoretical concepts and put them into practice. I normally recommend that when we're presented with a multitude of strategies like this, it's best to just pick one or two, really master those and celebrate the win before taking on another.
ABOUT THE AUTHOR
---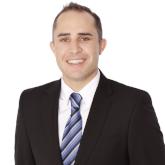 Brennan is a key member of the Ray White Queensland corporate team. As business performance executive for property management, he supports business owners to develop comprehensive change management strategies and implement best practice into their business. Brennan provides training and support to property managers and business leaders to not only assist with their personal development, but further enhance their customer's experiences.
As a dedicated professional and highly effective property manager with over eleven years' experience, Brennan brings a range of skills that include insightful industry ideas, development of comprehensive team strategies and tailored training plans.
Make sure you never miss an episode by subscribing to us now on iTunes
And dont't forget to leave REB a review!

Listen to other installment of the Real Estate Business Podcast