As property managers, we are dealing with so many different things in a day or week that we become desensitised to the needs of our clients. I don't think that this is a conscious thing, in fact, I believe that when we have this pointed out, it is a very easy thing to change in the way that you behave and react to both your tenant and landlord clients.
Think about the last big issue that happened in your department. I'll bet that the issue wasn't brought to your attention at a nice quiet moment of the day when you were all caught up on your work, had no appointments scheduled, and were waiting for the next job to hit your desk! After all, we are property managers and the sentence I just wrote doesn't feature in our lives, I would venture a guess at EVER! We spend the majority of our time at work busy to the max... And therein lies the problem.
An issue hits your desk, you are crazy busy, you have 10 phone calls to make, 15 emails to return and you need to be at an appointment in 15 minutes. Does this sound a bit more like your reality? Mine too! 
When this happens our instant reaction is harassment. We rush head long into the job, without taking the time to sit and think about anything – we want it sorted and we want it sorted yesterday. We immediately call the tenant a couple of names under our breath (not always, but often), get on the phone to our landlord (who of course wants three quotes for under $50 in the next three hours), arrange the work for a tradesman and race out the door to what you have next on your list! Phew!
If this sounds like your reaction to most of your 'extra' work, it might be time to take a breath and re-evaluate your response.
A tenant (generally) doesn't want to put you out, nor do the majority of them want to waste your time on frivolous complaints or repairs. I realise that there are exceptions to this rule in every office, but they are the exception, not the rule! When that complaint or repair comes in, take a breath and remember that this was important enough for them to put pen to paper, fingers to email or text to tell you about the issue. Remember to acknowledge the receipt of the repair or issue and be polite enough to give them a bit of a timeframe for your response. If you do this upfront and follow through with an update even if you can't have an answer when you said you would, at least the tenant feels heard, validated and acknowledged.
Next is your call to your landlord. I often feel like this call is rushed and impersonal. Remember that it is their money that you are spending and they may have extenuating circumstances that make life difficult for them too. If you are educating your owners and have a good relationship with them, a bit of a chat can help them feel secure in your hands. Make sure you give them options – a choice of trades can help – and acknowledge that spending money can hurt their hip pocket. Before you make this call, take some time to know what you will suggest, which trades would be suitable and how you recommend going about the work.
Third is where you engage your tradesman. Once again, often we send the job sheet off without a second thought, passing the responsibility off to the trades and filing the work sheet as completed. In fact, at this point you are far from finished. Making at least a weekly call to your trades to make sure that they are not too overwhelmed with work from your office will ensure that you have an idea of how they are travelling and whether or not they can address the job in a timely manner. If they are too busy, you would be better off considering a different trade.
Finally, update your tenant with who will attend to the job (SMS or email is quickest), send the job sheet to the landlord (your system should do this automatically) and diarise a follow-up in seven days (again your system should do this automatically).
By putting yourself in a more compassionate frame of mind and treating your clients with understanding, you will see a reciprocation of your hard work in loyalty and gratitude from your clients – landlords, tenants and trades.
Walk a mile in their shoes – or just take off your 'I'm too busy for you today' hat and see the difference in job satisfaction and acknowledgement for your personal service. Be a step above and be the person that solves a problem, not the one who creates a feeling of inadequacy and annoyance.
ABOUT THE AUTHOR
---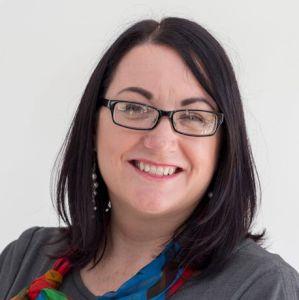 Having extensive knowledge about the property market, integrity, commitment, understanding and achieving outstanding results has seen Tina and her husband Rod open the office of Professionals Office in Lithgow. Tina has recently been rewarded for her efforts in the area of property management as she was awarded Property Manager of the Year 2015 for the eastern states and International Property Manager of the Year 2015 by Professionals Group. She was awarded Regional Property Manager of the Year in 2015 at the Real Estate Business Awards. She was also a finalist for Property Manager of the Year 2014 with the Real Estate Institute of Australia. Professionals Lithgow has also won the Property Management Star Award for the east coast in March 2015, December 2014, June 2014, May 2014 and May 2013.
Make sure you never miss an episode by subscribing to us now on iTunes
And dont't forget to leave REB a review!

Listen to other installment of the Real Estate Business Podcast