Working with principals has provided me with some wonderful insight into a world previously guarded with great zeal – and for good reason.
Most principals have either bought their rent rolls by investing huge amounts of time and capital, while others have built their rent roll organically creating profitable ongoing business.
While some principals understand all of the ramifications of purchasing a rent roll, there are principals that complete their due diligence when purchasing a sizeable portion of their business, yet all the appropriate information is not obtained.
What information should you be looking for when making this significant decision? What constitutes a proper due diligence? What information should be ascertained? Should there be a global document that is completed by both parties during the transition period? What are the critical numbers required to ensure that the rent roll you are purchasing is a financial viable proposition?
Staff selection is extremely important, do you employ seasoned staff or bring in staff with no property management experience and train them? Who should be guiding you through this exciting yet terrifying process? There are so many good friends with useful information and experience that surround you, yet are they unbiased and able to supply you with documented evidence?
Building your business by design is an exciting theory, yet it's only possible when the right information is secured and scrutinised thoroughly for any discrepancies such as multiple properties owned by the one client, or current principal's family-owned properties included in the figures, or properties that left the business long ago.
You, as the purchasing agent, should be well aware of these and many more potential issues when purchasing a rent roll. Who protects you? Do you understand what constitutes property management role including all cost factors? Should you take on the current property managers, will they be an asset to your business or do they their loyalties lie elsewhere? What culture do you want within your office? Have you decided on branding, logo, systems that will be utilities within your business or do you intend to leave this expensive endeavour up to your staff?
Often it is the little things that go unnoticed by management – conversations with clients and customers; how often a staff member asking for help impedes the productivity of another; a staff member often seen helping others but not completing their own workload; the length of time one property manager is out of the office.
The biggest cause for lack of output can be contributed to property managers' days being unstructured, with little accountability, incomplete training, bullying, unrealistic workloads, inconsistent performance and lack of procedural knowledge.
How do principals then correct the underlying issue? First off, know what you're talking about since some people like nothing more than proving someone wrong. Some people will become overly emotional while others will become confronting when challenged, so is it little wonder that some principals hope things will sort themselves out?
Locate yourself within your property management work environment, work among them and listen to their daily gripes. They will forget you are there if you do this consistently and it becomes part of their work environment. Offer your assistance and support – being among the action is immeasurable. Knowledge, when accompanied with action, is powerful, so have the courage to design your business on your terms.
Until we meet again, have an awesome property management day!
ABOUT THE AUTHOR
---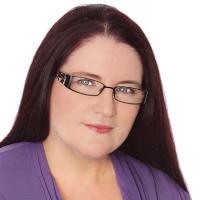 Deborah ensures compliance of management systems through conducting weekly and monthly audits, staff training and coaches, mentors and trains asset management
teams. She ensures her clients gain growth within their market place.
Previously, Deborah has helped guide asset management teams to achieve high levels of professional and personal satisfaction. Now she assists principals to gain a higher return on their investment, as well as assisting with strategies on retention of staff and managements alike, by enhancing productivity and efficiencies within the workplace.
Make sure you never miss an episode by subscribing to us now on iTunes
And dont't forget to leave REB a review!

Listen to other installment of the Real Estate Business Podcast