Why is it when we look at tenants – we screen them thoroughly and try to conjure a picture of them by putting all the pieces of the puzzle together; yet when we take on new business we grab anything, despite hardly knowing anything about the owner?
This year, I am not only going to categorise my new business, but I am going to be more selective of the owners I engage. Last year, a whole new level of expectation commenced within the property management sector, especially when it came to owners, and while we all want to give amazing service – if we are focusing all of our time and energy on a handful of owners, aren't we letting down the rest?
My categories will be as follows:
Category "A"
Owners who are great to deal with, willing to have qualified tradesman attend to carry out required maintenance, are willing to listen and follow professional advice, and will contact you as expected.
Category "B"
Owners who are fairly easy to deal with, they do expect more than average, but this does not interfere with your workload.
Category "C"
Controlling owners. Owners who tell you how to do your job and expect you to do what they say, whether it complies with legislation or not. They tend to be serial jumpers – they change agents as fast as they look at them. Often, owners who like to carry out maintenance themselves and are usually the owners on lower fees – as they would only sign with you if you lower your fees.
You can usually spot category "C" owners at the time of the appraisal by asking the right questions. Use prompting questions such as:
Will you have your own tradesman attend to maintenance or will it be reasonable to assume you will be okay with our licensed tradesmen?
What type of tenant are you hoping to secure?
What are your expectations of me as your agent?
Do you have any special requirements?
Usually, by asking a few prompting questions, category "C" will give you a rundown of all the issues they have, what they want and what they want to pay. The meeting becomes completely about them – and what they want. 
Category "A" will listen and ask for your advice. Most of them will tell you that they are happy to be guided by you.
Category "B" will fall somewhere in-between. They will be governed by you, but will also have some requests of their own.
As a business development manager, I would love to list more property. However, I understand that sometimes less is more. Being able to provide your "A" class owners with unbelievable service because you are not being bogged down with "C" class owners means greater referrals of better quality owners.
This year I am making a stand – I only want the "A" and "B" class owners – somebody else can run around and entertain the "C" class ones!
ABOUT THE AUTHOR
---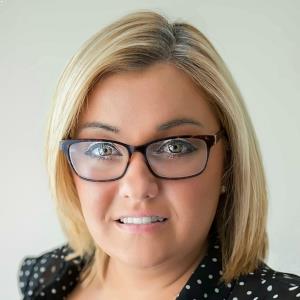 Throughout her 13 years in real estate, Cristel has demonstrated sheer drive and determination to get the best results.
As a fully licensed estate agent, Cristel has proven herself to be an expert across all facets of property management, working as a property manager, department manager as well as vast experience in trust accounting and leasing.
As business development manager within her property management team, Cristel displays leadership, commitment and a strong work ethic every day which assists her in helping owners meet their expectations.