I recently caught some tenants lying on their application. It turned out that they were serial offenders: arrears, VCAT hearings, damages – you name it.
Part of a property manager's job is to check the references of any applicants, to ensure the most suitable tenant is found for their client's property. Unfortunately, there are many PMs that don't do this. Sometimes I wonder if one reason they are so stressed is that they don't spend enough time checking the references of incoming tenants.
We all ask the same questions, but many don't check references at all or don't bother to check properly.
When I check references, I ask agents the standard questions: how long the tenant has been there, rent paid, routines etc. I also ask about repairs and how the tenants are to deal with – because, let's face it, many tenants pay rent on time and look after the property, but are still awful to deal with.

I ask private landlords all the same questions, but I also ask them the address of the property, since many friends give glowing references, but don't actually know the address. Additionally, I check ownership data; there have been many times when this simple exercise has found (unsurprisingly) that the applicant has a history of arrears with an agent. If I don't get any details from ownership data I Google the address and check the applicant's Facebook page – basically, I like knowing stuff, and the more I know, the better I can make judgements and advise my clients.
I also love to talk to tenants as much as possible at inspections and observe their behaviour. For me, first impressions count and I like to go with my gut. If there's an applicant that I've done all my usual checks on but something doesn't feel right, I will not recommend them.
If you're constantly in and out of tribunal, you may want to step back and wonder if these situations could have been avoided. Study a previous case and see where it went wrong. If it was because you started off on the wrong foot, introduce ways to help avoid this the next time around.
ABOUT THE AUTHOR
---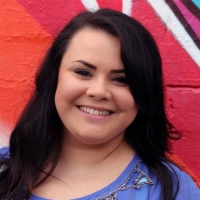 Samantha Gatherum-Goss is a licensed estate agent, director and founder of Qura Property, a boutique firm specialising in Melbourne Property Management and Buyers Advocacy.
Samantha has experience on both sides of the fence when it comes to property investment, and has been a respected member of a number of investment groups for over 9 years.
Using these first hand experiences to craft the way her agency operates, Samantha has created her own brand and built the rent roll entirely from scratch. Samantha has also spoken at a number of property investment seminars in Melbourne and continues to educate and challenge other property managers to improve.
Make sure you never miss an episode by subscribing to us now on iTunes
And dont't forget to leave REB a review!

Listen to other installment of the Real Estate Business Podcast