The HouseMatch system was inspired by a need within my own local market. I have also observed a concerning industry trend over the last decade of tenants not being given priority, or worse, being treated with little regard.
While landlords are our employers and source of income, I believe that by working for the tenants we are, in essence, working for the landlord. Tenants are the customers of our industry and by providing them with quality service we create a domino effect of multiple benefits to the landlord.
A high-vacancy market can ring many alarm bells, especially when this trend extends one, two or three years. We need to create a proactive approach to the market and deliver a product that provides results to owners. As the saying goes: "Insanity is doing the same thing over and over again and expecting different results". We live in a modern world with modern technology and I believe that we can use these to benefit our clients. Thus, the HouseMatch System was founded and its patent is now pending.
Think of it as a sales approach to rentals, or a matchmaking system for tenants and properties. I launched my new business Elite Real Estate to offer a personal and high-touch service not only to landlords, but also to tenants. We are the industry professionals and I believe that we should be the ones providing a complete service from beginning to end. I've noticed that year in, year out, tenants inquiring about rental properties are given a rental list and we watch as they walk out the door. I believe it's time that the real estate industry starts to transform the way it provides genuine and professional assistance.
Prospective tenants – House hunting can be a stressful and frustrating time for tenants, especially when trying to balance full-time work and relocation (not to mention interstate or internationally). Providing a complete service takes the pressure off the tenants and places control back with the agent. Tenants lodge an electronic application form and property criteria form online. They can reach pre-approval status in 12-24 hours and be automatically communicated with every step of the way. Tenants are not required to do anything further. As the agent, I then work on their behalf and utilise the HouseMatch System to source homes that are perfectly suited to their needs. Private inspections are co-ordinated for pre-approved tenants with homes that match their requirements. This guarantees the reduction of:
Withdrawn applications due to multiple agents and multiple applications
Open inspections, only to find tenants do not arrive
Time-wasting inspections – only pre-qualified applicants view the properties
This system benefits both landlords and tenants. Tenants only view properties that meet their criteria, and schedule times directly with the agent. Landlords have peace of mind, as tenants who do not qualify do not inspect their home.
The system – The HouseMatch system has the potential to revolutionise the industry. It can be offered as a global portal for tenants to enter their requirements for a rental property, including dates, special needs and specific criteria. Agents will have the ability, as administrators, to submit the criteria of each of the properties in their portfolios including the lease end dates of current tenants. This will work in the best interests of owners, as tenants who are not willing to re-sign their tenancy agreements will run the risk of losing their home if it matches with a prospective tenant.
BDM alert - As a BDM, I had the privilege of working closely with landlords. One of their most frequently asked questions was: "Do you have a database of tenants waiting?" I put a lot of thought into this and incorporated it into the HouseMatch system. Elite Real Estate will be able to take any qualified tenants to the market, should they not reach a match. Landlords will know who to call when they have a vacant property. I believe that working on behalf of tenants is more effective than waiting for them to come to you. I've always said that proactive is better than reactive.
Market intelligence – One of the most exciting attributes of the HouseMatch system is the intellectual information it can provide to agents. Previously, I have invested time into researching market trends to ensure I could provide landlords with knowledge and enable them to achieve the maximum return on their investment. I believe in A.B.E. (Always Be Educating) – providing a value-add service to clients to ensure a close working relationship with a foundation of trust and rapport.
The advantage of the submissions lodged by tenants is that they will provide specific statistical data for each suburb. Common trends and requirements will be tracked and provided to landlords in advance of future investments. Monthly rental reports to a region could include specific statistics such as:
Reasons for relocation
Local or interstate relocations
Sizes of homes
Popularity statistics of each home's criteria
Inquiries by suburb
And much more
I believe there is great potential to utilise this information to benefit future investors. Why not work with landlords to help them invest in areas that meet current market demands? If a suburb is receiving high inquiries on certain specifics, then why not guide landlords to target their investment there? Each area will follow different trends and change over time – what's a need in one zone, won't be in another. There is no point building a four-bedroom home in local market where statistical requirements demand three bedrooms or two bedrooms with two bathrooms. 
Our passion is working together, utilising innovative design to create a win-win situation and ensure all our clients all benefit.
ABOUT THE AUTHOR
---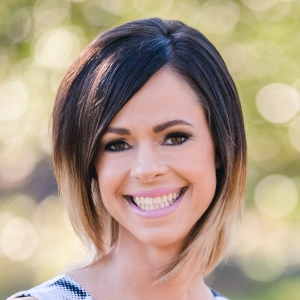 Elizabeth is a fast-rising star in the world of property management. With over a decade of experience under her belt, Elizabeth began Elite Real Estate to meet the need for an agency with a personal touch, built on relationships.
Recognised nationally for her excellence in building a property management business, and with three accredited BDM of the Year Awards in 2014-2015, Elizabeth brings a wealth of experience to Elite Real Estate. Elizabeth has a passion for property and the drive to see property owners in Central Queensland well looked after.
With her regular property market updates, Elizabeth keeps her finger on the pulse of the Central Queensland real estate market, and Elite clients benefit from this knowledge. Elizabeth is backed by full REIQ accreditation and membership.