It is unfortunate that there is a small breed of rogue real estate agents that continues to ruin the reputation of the industry with the misuse of trust money.
Theft particularly occurs in property management, with bond theft being number one on the list of most common misappropriations of funds within the real estate industry.
It is difficult to comprehend, but some agents seem to have trouble identifying what is trust money, or whether bond monies should be placed in their trust account or the general account, particularly in the holiday letting industry, where funds aren't required to be forwarded to the local bond authority.
Across Australia the rules are clear. Bond money is trust money. If you're ever unsure about how to treat monies received by the agency, then it is best practice to place it in the trust account and you can never go wrong. Other forms of trust monies include:
Residential rent paid by tenants
Commercial/retail rent paid by tenants
Sale deposits paid by purchasers
Advertising money paid by vendors
Strata levies paid by lot owners
Sale options, off-the-plan sales and expressions of interest
Stock and equipment purchases
There have been many instances of agents falsifying tradespeople's invoices at the end of the tenancy and making a full claim against the bond. The agent then pays the funds received by the bond authority to their own personal account, leaving no trail in the trust accounting software other than the BSB and account number.
There was a case of this reported in an RPM article, which revealed that a Queensland agent misappropriated $1,988 of bond money. The agent was found guilty of falsifying evidence and incorrectly receipting funds into the agency's trust account, instead depositing the funds into her general account.
Last year, the Illawarra Mercury published an article on an agent who stole $93,000 in rental bonds, which were supposed to be lodged with the Rental Bond Board.
In NSW there are two distinct time frames within which bonds must be lodged. Agents have 10 days following the end of the month to lodge all of the bonds collected in the previous month. If the tenancy is a private rental between the landlord and tenant, then the landlord has seven days from receiving the bond to lodge it with the Rental Bond Board. This varies across the country, but only slightly. Penalties also apply within each state and territory for any agents that fail to complete this process.
So as a licensee or officer in charge, how can you prevent your staff from misappropriating funds? How is it possible to check that your staff aren't paying themselves in the trust accounting software and how do you make sure that all bonds received are lodged? Our jobs are difficult enough without the added stress of having to worry about whether theft is occurring within our property management departments.
Below are five suggested ways to combat this issue:
Random audits; these are generally conducted by the licensee or officer in charge on the agency's rental bond ledger and cross-referenced with bond authority records.
Register for electronic bond authority access (if available in your state), which will show all bonds received and held on behalf of your agency. A great tool to ensure all new bonds are lodged and outgoing bonds are refunded.
User restriction controls; these increase security within trust accounting software, which prevents property management staff from altering the bank account details. Alterations to bank account details should only be performed by senior management.
Compliance checklists; these should be included with every property management file and will list the steps in order with meeting compliance for each property. The person handling the bond lodgement should sign off within the file to prove that this has been performed.
Limited signatories restricted to no more than two people within each place of business that are authorised to lodge and claim bonds.
Of course these won't prevent the agency owner misappropriating funds, but they will help prevent theft within your office. We'd like to think that we don't have to resort to these measures but unfortunately, as part of our proper supervision and maintenance of our responsibilities to our clients, it is imperative that we do so.
Have you experienced or witnessed any bond theft? Were you aware that bond theft is an issue within the industry? Do you have other ways of ensuring all of your bonds are lodged? And do you feel that there needs to be better education for property managers or tenants in relation to bonds? We'd love to hear your thoughts/comments.
If you want to know more about the trust accounting services my company provides or have any trust related questions please don't hesitate to get in touch: This email address is being protected from spambots. You need JavaScript enabled to view it.
ABOUT THE AUTHOR
---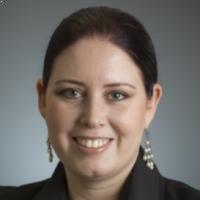 Jane is a licensed Real Estate Agent & Strata Manager in NSW. She has 18 years industry experience, 15 of which have been spent directly in Real Estate, and 3 years as a trainer.
Jane established End of Month Angels in 2012, a consultancy firm specialising in providing trust accounting solutions for busy agencies.
As a trust accounting trainer at the Australian College of Professionals and Real Estate software trainer, she is constantly engaging in professional development in order to stay on top of legislative requirements to ensure that clients receive the highest level of service available.