It was over a coffee, croissant and some fruit this week that I chatted with our team during a meeting about the little things that make up a culture.
I found myself recounting to them my infatuation with the bathrooms of businesses for which we are conducting an analysis.
Now, you might think that's pretty weird, my being so intrigued by a bathroom. The team humoured me as I recounted the stories of what I have found upon closer inspection of this part of various offices.
I don't get the white glove out and check for cleanliness; what I am talking about is the general aesthetics of the bathroom, and what it tells me about the company as a whole – how it feels about its people, and how they feel about each other.
Spending time in a bathroom, well, you could say that it's a pretty personal time. You want to feel comfortable, whether it's for three, five or 10 minutes. Let's leave the details there, shall we?
The surprising thing is what becomes of the bathrooms in offices we visit. To paint a picture: a bathroom can become a storage facility for mops, sign boards and pointer boards; we've even seen files, last year's Christmas cards and, heaven forbid, the bathroom wash basin doubling as the water facility (and yes, I mean a kitchen sink that's in the same four walls as the toilet). I don't think anyone wants to make a cup of tea while smelling toilet cleaner.
Of course, we could delve further and discuss the amenities, such as toilet paper, towels, soap, air freshener, etc., and the frequent lack thereof.
Each time I come across a bathroom that is so unappealing I'd rather go to the local park (OK, that's overkill, but you get what I mean), I think about the team that work there and wonder how they interpret these facilities, and what it means about the relationship between business and employee, and between team-mates. Let me tell you, it's less than favourable.
In these same businesses, you can feel a wave of discord and complacency. It's not unusual for the office appearance to be lacking; the people are less engaged, and everything just feels a little bit sloppy.
 I challenge you today to go take a look at your bathroom, and see what message it's delivering to your people. How would it really make them feel? I'm not asking for you to win 'bathroom week' on The Block, but appreciate the impact the small things have on your business.
We took a look around our bathroom and the rest of our office and we revisited our 'family rules', our values. Fortunately, there was not much to change. I was reminded how important it is to provide the same service to your people that we all want provided to our customers and clients.
ABOUT THE AUTHOR
---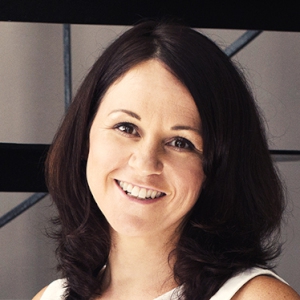 Fiona Blayney is the managing director of the highly successful consultancy, coaching and training business Blayney Potential Plus, specialising in estate agency services in Australia, New Zealand, the UK and the US. Over the past eight years she has developed a reputation for being one of the best business strategy and growth specialists around.
Fiona's energetic and motivational presence has ensured her popularity at industry events. She regularly performs keynote presentations for many of the leading industry groups both in Australia and abroad, including the National Association of Realtors (NAR) in the US and the National Association of Estate Agents, England and Scotland.
Make sure you never miss an episode by subscribing to us now on iTunes
And dont't forget to leave REB a review!

Listen to other installment of the Real Estate Business Podcast