What evidence do you take into a property that screams to clients that they should be using your services?
Like many other agents, do you say: 'We have a zero-tolerance policy on rent arrears', 'We have 100 years' combined experience in real estate', 'We advertise on eight websites', or even better, 'We treat every property as if it were our own'?
Are you an investor yourself? Do you personally understand the consequences of the loan not being met? Do you understand what it's like to have a property vacant, having no income coming in, and then receive a call saying you need a new hot water system? If you do, you have every right to say so. Just be careful with your wording and be sure you have evidence to back up what you say.
Let's jump into the 'We have 100 years' experience' comment, as this was used on me quite often when I first joined real estate. I loved the fact that that was all my rivals had on me. I used to think, 'Is that all they have to say?'.
My response was, 'And they still do real estate like they did when they first started? It's all about the services our office has to offer. We are an agency that moves with the market, that changes with technology to stay up to date with potential tenants. We have a 24/7 online booking system for potential tenants, which keeps them up to date on upcoming properties, and tenants can book times to suit their needs. Mr Smith, if you list with my competitor, your tenant has to call, potentially leave a message, wait for a return call, then hope that the PM has a time that suits the PM's agenda, not the tenant's'.
'Zero arrears tolerance' – if you say it… back it up and be proud of the arrears you have. Tell the owners, be open and show them, "Mr Smith, 97.8 per cent of our tenants are paying their rent on time. We have a strict tenancy selection process and make our arrears calls each day" (or however you do it). I hope you noticed I reversed the percentage to show a positive.
The good old 'We advertise on X websites'… AGAIN, back this up. Who cares how many sites you use if you are not leasing properties? Show clients how many days on market your office is averaging versus your local area's vacancy rate. I could be an office that markets to one site and leases properties faster than an office using 20 websites. It's not about the agency that uses more websites; it's about the agency that screams: 'We have better systems in place so you need to use us'.
Use your words wisely and show clients the facts, don't just spew out the words and say the same thing as everyone else. Learn your real points of difference.
Just to throw another couple of points in for you, show clients, as part of your listing kits, how you advertise properties – show them your marketing and then show them your rivals' marketing. Be sure that yours is better. Secondly, are you receiving continued training? If so, inform your owners that you are continually undertaking training to become a better agent, so you can continue to stay ahead of the rest.
ABOUT THE AUTHOR
---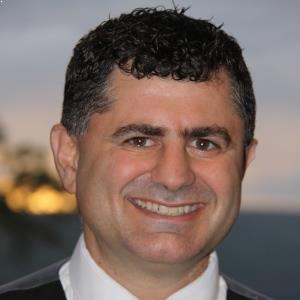 Deniz Yusuf is a consultant, coach and mentor through BDMCoach to agents across Australia, New Zealand and the United States. Having already impacted the industry consulting with McGrath Group, Rental Express and more, he's also started the InspiredGrowth Annual Conference that now opens the door for inspirational learning to non-BDMCoach members. Training isn't just about rent roll growth, but self-belief, inspiration, confidence and results.
Make sure you never miss an episode by subscribing to us now on iTunes
And dont't forget to leave REB a review!

Listen to other installment of the Real Estate Business Podcast