Success doesn't come by accident. When we observe the habits of athletes, it doesn't take long to realise that their achievements are not just handed to them on a platter.
Record-breakers invest their time and money into achieving what they envision. True athletes harness their daily habits into gruelling discipline and then follow through with consistent action. They wake up early. Consistently. They train hard. Consistently. They eat clean. Consistently. They sleep well. Consistently. The results they achieve come from a purpose-driven mind, and therefore body. We too often want great results, without being willing to change our daily habits.
Aristotle said, "We are what we repeatedly do. Excellence, then, is not an act, but a habit". Over the last few years, when studying results-driven people, I've realised that their success is a combination of simple daily habits, creating a spirit of excellence that drives success.
Statistics from the Society for Personality and Social Psychology say that our habits make up 40 per cent of our day. If trained well, our minds can help us achieve whatever we choose to do. Alternatively, if our minds are allowed to react negatively, or not react at all, we allow the circumstances of our life to take over. We have a choice to be either proactive or reactive in the daily decisions that drive our world.
Overpowering the negative
Psychologists have proven that 87 to 90 per cent of negative thoughts go undetected by our conscious minds. You cannot control what enters your mind, but you can control what you dwell on. Our decisions, or lack thereof, immediately affect our results.
Train your mind by listening to something that is positive – information that is applied is power. If you wanted to train your body to achieve a result, you would change your daily choices. The extent of these decisions would then dictate the effectiveness of the goal. It is the same for the mental state – there is no secret to success, it just requires a reliable system.
Results show that unless we are actively and physically training the mind, we are automatically filtering our conversations, relationships, and lives through a negative filter. We have to plan to think clearer and smarter, with a proactive, focused energy. Training the mind is crucial to the productivity of your life, and MUST be done daily! By feeding your brain with the right fuel, you can counteract the automatic cycle it subconsciously creates.
Training is always twofold. Not only do we have to plan growth, but we also have to eliminate the negativity that is not aligned with your philosophy for results. Making unhealthy food choices would completely undermine your training as an athlete. It takes a combination of multiple factors to achieve physical results, and it is the same with the mind. Training your mind is even more important than training your physical body. Your mental disciplines and habits directly reflect every other area of your life.
You have to fight like a champion to live like a champion!
ABOUT THE AUTHOR
---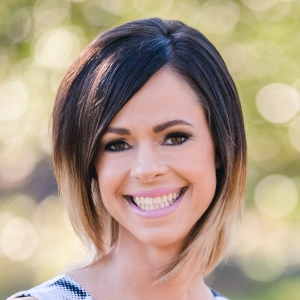 Elizabeth is a fast-rising star in the world of property management. With over a decade of experience under her belt, Elizabeth began Elite Real Estate to meet the need for an agency with a personal touch, built on relationships.
Recognised nationally for her excellence in building a property management business, and with three accredited BDM of the Year Awards in 2014-2015, Elizabeth brings a wealth of experience to Elite Real Estate. Elizabeth has a passion for property and the drive to see property owners in Central Queensland well looked after.
With her regular property market updates, Elizabeth keeps her finger on the pulse of the Central Queensland real estate market, and Elite clients benefit from this knowledge. Elizabeth is backed by full REIQ accreditation and membership.
Make sure you never miss an episode by subscribing to us now on iTunes
And dont't forget to leave REB a review!

Listen to other installment of the Real Estate Business Podcast