I love that movie The Blind Side with Sandra Bullock – the rags-to-riches story of a young man blessed with an amazing moral compass and, of course, incredible footballing skills.
Protecting your 'blind side', or having someone protect it for you, is pretty important in American football. As it is in the property management world!
Your blind side is the stuff you don't see coming. You are travelling along quite nicely and then, BAM! Your feet are no longer under you and you're shaking your head, wondering what happened.
I remember one particular incident when a tenant accidentally placed cardboard boxes on top of the stove while it was turned on.
Our office was super-efficient in handling the situation. We had a process around this type of thing and my team was amazing. The owner had the correct insurance (which is always a bonus). Cleaners, assessors, electricians – everyone we needed to address the situation was at the property in record time. We could not have handled the situation any better than we did.
Then, BAM! Our local paper published a front-page spread about how mistreated this poor tenant was. Our agency, although named, was not contacted for comment prior to the story going to print, which was quite surprising and very disappointing, considering the relationship we had with the paper.
The tenant pulled out a big sob story about how it was two weeks before Christmas and she was homeless (not correct) and our agency was forcing her to pay for the damages (also not correct) and how her poor little children who no longer had their daddy (again, incorrect) were having trouble understanding why Santa couldn't visit this year.
There was a huge uproar. The local member of parliament was on the phone to me, outraged about how one of his constituents was being treated. The office received nasty messages. Other tenants began to become high-maintenance (maybe it was our perception) and one dear little old lady decided to forgo her own Christmas and paid the insurance excess for the tenant.
My team and I were shell-shocked; we did not anticipate this development at all. It was horrible and very difficult to brush off. We were blindsided and it didn't feel good. I'll admit there were tears and a little bit of foot-stomping – it was unfair and so frustrating; not to mention, it occupied way more of our time and head space than it should have.
Once everything settled down a bit, and with much reviewing of the situation, we made one small adjustment to how we dealt with new tenants. We put measures in place to protect ourselves, and I don't mean in an over-the-top, knee-jerk reaction type of way.
We were able to improve our process, because we had one in place, and then move on and do what we do best – because we trusted that our very own version of 'Big Mike' was on the team to protect us.
Being slammed from a direction you don't expect is not nice and, although what happened in this instance was not pleasant and caused a fair amount of grief, we survived. The situation didn't escalate above that one terrible story and the local member settled down after hearing our version of events.
Where in your agency are you being blindsided? What improvements can you make to your processes to ensure you are protected?
If you feel you need some help in this area, please contact me for a chat – I promise to at least try to minimise quotes from the movie.
ABOUT THE AUTHOR
---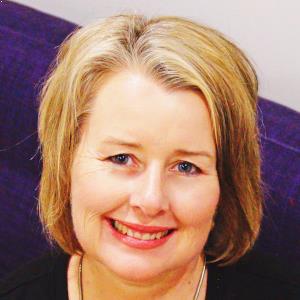 Terri is the director of Lean Property Management Solutions, a consulting and coaching business specialising in helping principals understand and enjoy their property management department.
A former principal herself with a major franchise group, Terri's "lean approach" targets growth and profitability within an agency, with a bit of fun along the way.
Having grown her own successful rent roll from scratch and experienced the highs and lows that come with owning a property management department, Terri thrives on assisting other principals with what she has learned and is focused on bringing "change for the better" to the property management industry.
Make sure you never miss an episode by subscribing to us now on iTunes
And dont't forget to leave REB a review!

Listen to other installment of the Real Estate Business Podcast