I am not the first person you have heard going on about how your employees are your most valuable asset and I certainly won't be the last.
I also know that, as real estate agents, you will understand when I say investing in your most valuable asset is just something that has to be done to keep the asset growing and, therefore, producing.
What exactly does this mean? It means training and development.
In the words of Brandon Travis Ciaccio, "The pursuit of knowledge is never-ending. The day you stop seeking knowledge is the day you stop growing".
Professional and personal development need to be a priority for both yourself and your team. In fact, let's take away 'professional' and 'personal' because it's one and the same, isn't it? More than ever before, our personal and professional lives have collided and it is now just our world. Whether we are doing something for the benefit of ourselves – personally or professionally – it's really one and the same. And it's going to benefit us as a whole at the end of the day.
When you think about training your team, I bet you're thinking of having to spend an entire day away from the office, locked in a room and listening to someone ramble on, not telling you anything you dodn't already know. No wonder it's so unappealing to some.
It doesn't need to be like that. In fact, it's actually not like that anymore. Training and development is now so attainable, accessible and worthwhile.
We have so many resources at our fingertips – think webinars, online training, mentoring and coaching, networking – even something as small as signing up to one of the many industry-related social media groups, where you can share ideas, brainstorm and connect with people in the same industry. These are all accessible and worthwhile resources that are time-effective and produce maximum returns.
In addition to the above things that you can be doing regularly as part of your development routine, there are amazing events such as AREC and ARPM. Not only do these types of events provide a platform where you can be inspired by some of the thought leaders of our industry, you get the opportunity to connect with people in our industry. These events are all about learning, and you can learn something from just about anyone.
The benefit to you and your business will be phenomenal. When you have a team that is constantly growing their knowledge and developing themselves, you will have a team that's genuinely all about quality.
You need to lead from the top. Be the change you want to see. When you are constantly growing and developing your knowledge, you will be a better leader and you will inspire others to be better.
Encourage people to attend training events. People often make the mistake of seeing this as an expense. You should instead look at the return that comes with investing in your most valuable asset.
I'll finish with a quote by Christopher Morley, "There are three ingredients to the good life: learning, earning and yearning".
Leaning will lead to earning which in turn will create a yearning to learn more, so you can earn more.
Happy learning!
ABOUT THE AUTHOR
---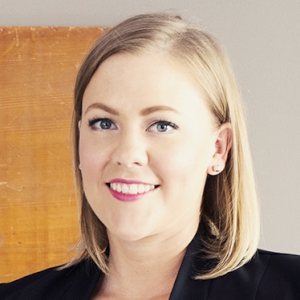 Having entered real estate at the ripe old age of 17, Alison has experienced all aspects of real estate – working her way from receptionist to senior property manager and business development manager.
Alison was awarded many accolades during her property management career, the highlight of which was being the first property manager in the history of her network to receive first runner-up in an International Best New Talent campaign. 
Alison is acutely aware of what makes a great candidate and works with clients to find exactly what they want and need, tailoring her search and interview style to ensure she finds the right person. 
Make sure you never miss an episode by subscribing to us now on iTunes
And dont't forget to leave REB a review!

Listen to other installment of the Real Estate Business Podcast