Property managers often have more properties, landlords, tenants and emails than they know what to do with, and it can be easy to become overwhelmed and procrastinate. Heidi Walkinshaw explains how to get more done. 
It would be nice to think that when we begin a task, we can stay focused with that task. However, for some of us, that is not always the case and we can become easily distracted.
If this is a category you fall into, it might be wise to maximise your time in the here and now to take a look at a few things to keep you on course.
When we are working in a team, it is important to remember that every individual we come across is unique. We are all wired a little differently and we all have different energy levels.
Procrastination can develop into an art form and the first step to change is admitting you have a problem. This may mean undertaking an activity like a time log for a week to see where you may be procrastinating.
There is a great app Rescuetime that you can download on your computer and mobile devices that can assist with this.
A tip I learned some time ago from a wise mentor was that every time you touch a piece of paper on your desk, you should mark it. You might be surprised by how often you are shuffling the same papers.
Once you work out where your time is spent, and where and what you are becoming distracted by, break it down and check to see if your current schedule allows you to maximise your productivity when your energy levels are at their highest. If not, you may need to make some adjustments.
There are also some great apps to help minimise distractions and get you back to the task at hand. Momentum on Chrome and Eradicator for Facebook are two of my favourites.
It is also important to remember that you are human and if you find that you are becoming easily distracted in your day, try a quick walk outside, get some vitamin D and give your brain a break to reconnect and motivate you for the next task.
ABOUT THE AUTHOR
---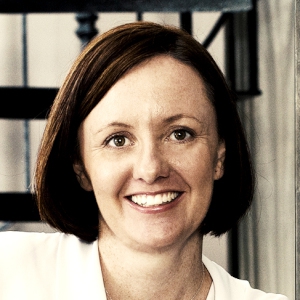 Heidi has been immersed in property management for over 14 years' dealing in all aspects from leasing, property management, business development and team management. Adding to the mix with 5 years as a Trainer and Consultant, Heidi has worked with small and medium-sized rent rolls in implementing systems and procedures to increase efficiency, growth and profitability within agencies. 
Heidi brings enthusiasm and energy to Real Plus and is passionate about system implementation; procedures and staff training that can assist in reducing stress and saving time while helping clients have a more profitable property management business. 
Make sure you never miss an episode by subscribing to us now on iTunes
And dont't forget to leave REB a review!

Listen to other installment of the Real Estate Business Podcast