There are seven steps you can take to improve your accuracy, productivity, output and success every day as a property manager.
Just because we are at work doesn't mean we're getting work done. Some of us are overwhelmed with emails, falling behind in our day-to-day tasks and are being constantly interrupted.
But don't worry if this is you because you are not alone. The key to achieving your goals is focus. This can be easier said than done, considering the distractions we have around us. We can all learn a thing or two from a sniper.
Imagine that you only have one shot to achieve an outcome. What would you do differently? What do you need to stop doing immediately to enable you to be more productive?
Many people opt for the machine gun approach. We spray our energy, like bullets at anything and everything around us hoping that we can hold off the tasks which continue to pile up. At the end of the day, we are exhausted and feel as though we haven't achieved a lot. This approach is not sustainable, and you will burn out eventually.
According to research by Dr Gloria Mark, associate professor at the Donald Bren School of Information and Computer Sciences at the University of California, we are interrupted at work an average of four times an hour.
Did you know that it takes us on average 23 minutes to get "back in the flow" after being interrupted?
This means that on average we can lose up to two or more working hours of our day. Not to mention, findings from Microsoft Research show that 40 per cent of us tend to start working on two unrelated tasks before returning to whatever it was we were doing before.
Swapping to a sniper approach can immediately improve your productivity. It is unbelievable what you can achieve if you focus, get in the flow and drown out the distractions.
We can do this by establishing certain ground rules.
Here are seven rules that I have observed our top agents live by:
1. Focus on what matters.
2. Know everything about what you want to achieve before making your move.
3. Understand the cost of not planning.
4. Don't let your surroundings make your decisions. Instead of being pressured to make the right move at the wrong time, take purposeful action towards your goal at the right time.
5. Change your perspective – consider different ways of looking at issues and reaching solutions.
6. Prepare for curve balls and when one comes your way, you'll be prepared.
7. Get an accountability buddy. This person's role is to help you achieve your objectives, give you insight when needed, provide you with feedback on how you are tracking and even the casual slap when you need help getting focused on your key objective.
We are all struggling with trying to get more done in less time, and these are some of the ways we can approach our day and get our work done.
ABOUT THE AUTHOR
---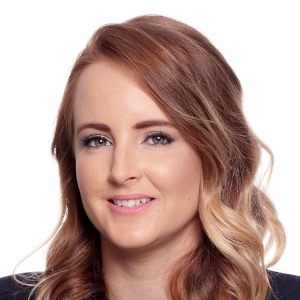 As a property investment manager and coach, Melissa's main focus is on educating, supporting and developing a new breed of real estate agents. Melissa is committed to seeing property management within the LJ Hooker network prosper and thrive. With 11 years' experience within the real estate industry across property management, business management and operations, education and training, Melissa knows how real estate agents think and feel. This has allowed her to develop an advanced set of skills in day to day property management, systems and processes, operations, efficiency, revenue maximisation, risk management, complaint handling, customer experience and business development.
Make sure you never miss an episode by subscribing to us now on iTunes
And dont't forget to leave REB a review!

Listen to other installment of the Real Estate Business Podcast