Outsourcing is now a hot topic in the property management industry. Keeping up with the demands of owners and tenants, while still performing out-of-office tasks, have become a time-management nightmare.
Is it any wonder a property manager might decide to seek help to help them deal with the stresses of the job?
As a property management outsourcing specialist, I am asked a lot of questions when business owners struggle with workload, falling profits and staff turnover.
Why don't my staff stay?
Which tasks should I get help with?
How can I grow my rent roll without my expenses skyrocketing?
Will outsourcing work for me?
To help determine what duties to outsource, it pays to know the types of solutions are available.
Internal outsourcing
This is where you increase your staff by hiring local labour. You might hire someone for a junior position, an assistant property manager or a part-time employee. The objective here is to hire the extra pair of hands to assist with the workload. Internal outsourcing has been common practice for years in the industry, and for a long time it's been the only option available to handle business growth. The downside is that it's the most expensive option available.
Onshore outsourcing
In recent years, this type of outsourcing has become more common with property managers using third-party apps like Inspections Manager, LiveAgent or Maintenance Manager for tasks such as routine inspections, maintenance repairs or quotes. There are also options to hire temps and have external companies perform your inspections and even answer your phone.
Offshore outsourcing
Business process outsourcing (BPO) is new territory for the property management industry. In this day and age, there's no business that hasn't been touched by offshore outsourcing. Companies such as Telstra, Optus and Foxtel have been offshore outsourcing for years.
All of these outsourcing solutions will provide either short or long-term relief from the tasks that need to be accomplished on a daily basis. The question is, which is right for you?
Weighing up your options
Internal outsourcing is great but not cost-effective. Labour costs are the largest expense in any rental department, plus finding good talent takes time and money.
Onshore outsourcing is more of a short term-fix, but hiring someone else to physically do your property inspections is risky and takes away from what your owner is paying you to do.
There's no doubt that offshore outsourcing is cost-effective, and if done correctly, it can be a game changer for a property management business. However, it requires finding a suitable overseas worker, ensuring their English is acceptable, trusting them and spending hours training them. Plus, all of this can't be done face-to-face.
Is it really possible to outsource offshore and be successful?
Yes. At Property Management Virtual Assistant (PMVA), we specialise in property management administration tasks. We house staff in our office-based location in the Philippines and create a fun working environment. The compatible time zone with Australia means they work when you do. Our team is university-educated and English-speaking. They're trained on property management software, industry specifics and street smart property knowledge, so your dedicated team member can be slotted straight into your business and be a contributor from day one.

If you're a property management business looking to expand, and you want to spend more time with your clients in order to grow stronger relationships with them, PMVA is interested in partnering with you for the long term.

Please contact us at This email address is being protected from spambots. You need JavaScript enabled to view it.
ABOUT THE AUTHOR
---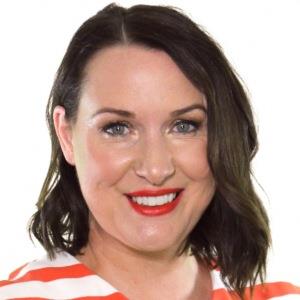 Tiffany Bowtell is an international property management expert, business coach, keynote speaker, certified trainer, and author. She is the director of two successful companies, the Property Management Institute of Training (PMIT) and the Property Management Virtual Assistant (PMVA). These companies provide advanced training and support to property management businesses throughout Australia. Tiffany is a regular guest speaker at business events, where she shares her expertise on how to run a successful property management business.