Julian Lancey has been an investor since 2008, and his most memorable story by far is the time when he went against his gut feeling and allowed a couple to be tenants. He didn't feel right about them, and for a good reason — they ended up being ice addicts. Their tenancy is a wild story.
Years ago, I wanted to buy a place, but I had significantly low income.
Impatient, I bought the first thing I looked at — a studio in King's Cross. It was small, old and had a light shaft. When you look out of your apartment window, all you see is other people's windows. That wasn't a problem as people don't care so much about apartments; they care about location.
Now, I manage my own properties myself. I don't use an agent mainly because I can. In over five years of owning this property, I've only had about two tenants.
This apartment and this apartment block haven't given me any trouble whatsoever. The first tenancy went relatively well. The second, however . . .
During the open, I had a bad feeling about one of the couples the instant they came in. They looked about 40, didn't really speak much, but they tried to be as friendly as possible.
My wife chatted to them when they were downstairs, and she also had a very bad feeling, describing them as "dodgy".
Initially, there was no interest, but a few days later, I received a text from the man of the couple that he was interested. Despite not looking the best, I actually managed to lease the place out!
I replied to say that the apartment was his, and that I planned to repaint and clean the entire place.
The tenants were a couple from the Blue Mountains. He told me he was a gardener and also worked in his dad's financial planning office. He sounded okay. I didn't do any reference checks. I just believed him. Hook, line and sinker, I sucked up and believed every word like a vacuum cleaner.
Little did I know, the next few months would cause an incredible amount of stress of constant late payments, payments in cash, and accepting partial payments from the man's father.
This went on for long enough. It was time to evict.
After going through the necessary channels, I was told that two sheriffs would arrive in an unmarked police car dressed in uniforms. Now, when I say sheriff uniforms I don't mean jeans, a cowboy hat, chaps, cowboy boots and studs, and a big star badge that says "sheriff". They wear the same get-up as police officers. In fact, they wear the exact same clothes as police officers. The only difference is their badge says sheriff, not officer.
While I was waiting in my car for the locksmith to meet with the sheriffs and a friend who was on the executive committee for the block, one of the tenants came to the entrance of the block to try and get in. A minute later, my friend came over.
"Um, well, the tenant was at the door and I let him in. . . . You know, because he's lost his main door keys and, well . . . he brought in a couple of jerry cans of petrol." He said this as he sheepishly looked away.
"Oh," I replied. "Well, what for?" The guy is moving out, so why is he carrying petrol inside?
Wait — why is he carrying petrol inside? WHY IS HE CARRYING PETROL INSIDE?!
"That's what those police keep asking, and asking me why I let him in with the petrol, but he needs to go in and get his stuff, so that is that and . . ." my friend said, trailing off.
With this new information, the sheriffs called the bomb squad to assess the situation, all decked out in the black chest and body armour. It made the sheriffs look like those two grumpy old men in The Muppets. They went inside, single file.
A few minutes later, one of the tenants was outside, banging on the door to be let in. I jumped in my car and hid. Eventually, someone let him in after he buzzed about half the block.
I waited in anxious silence.
The locksmith came down and described what happened was a "shit fight", with arguments, threats, screaming — the whole nine yards. The petrol was taken away by the police, thank God.
A few minutes later, I received a call from the sheriff upstairs, and he told me to come up.
I raced up the stairs as quick as I could. I took a step inside. The place was trashed! There was crap everywhere. Cleaning it up later, I discovered needles and drug spoons.
With the tenants gone, I felt good. Really good. Completely relieved. And then I had to go to work.
I blocked their phone numbers from my mobile so that I could never be contacted by them again. I think the feeling I got after I blocked them was the that this drama was really over.
Looking back, I was out of pocket a few thousand bucks, had five-and-a-half weeks of unpaid rent, and the place was vacant for three weeks to clean, repair and release.
I had to pay everyone involved; tribunal costs, locksmiths. I even had to pay the sheriffs! But that was nothing compared with the stress that it caused me.
Today, I have no bad feelings or resentment towards them. My wife is still angry at them, but I never was. This is a social problem and an education problem.
I don't directly deal with any people in my life with drug dependency issues, which is a horrible thing.
My strongest feeling is sympathy for the couple. This place was perfect for them. All they had to do is pay the rent, but their ice addiction ruined it for them. It's very sad, really.
Drugs (in this case, ice) just ruin lives, and this incident showed me that more than anything.
ABOUT THE AUTHOR
---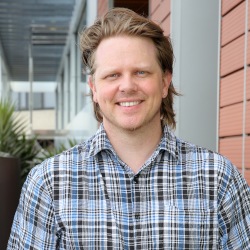 Julian Lancey is an active property investor with a portfolio worth over $2.1 million.