If as an agent you have a investor clients, or are looking to break into that market, here is what you should know about manufacturing equity in investment-grade properties - in the right areas. 
Using the strategy to increase a property's value in the short term is called "manufacturing equity", which is a fancy name for renovating.
I'll save the detailed renovations advice for another blog, but an obvious point is that the value you add needs to exceed the money you spend. In other words, there's no point spending $50,000 to add $30,000 of value.
Good renovations achieve three main outcomes:

• Grow your capital
• Increase the rent you can charge
• Give you more equity to pull out for your next investment
So, do you fancy spending money to make money? If so, you'll need to know where to get that spending money in the first place.
Reclaim your own money
The simplest way to fund renos is to dip into your savings, or to withdraw cash from your offset account or redraw facility.
Take out a construction loan
If you don't already have money on hand, you might want to take out a construction loan, which is a specialist product used to fund building new homes or renovating existing ones.
While a normal home loan pays out a lump sum up front, a construction loan makes a series of payments throughout the building process. This offers two benefits.
First, you'll pay interest only on the amount of money you've actually drawn down, rather than paying interest on the entire loan up front.
Second, you can set it up so your builders are paid as and when they complete work, so you have greater control over the process.
Of course, where there are pros, there are always cons, but the cons aren't insurmountable.
First, you'll probably be asked to stump up a deposit and upfront fees, and commit to a slightly higher interest rate for your construction loan. Your lender might also ask for proof that your renovation plans have been approved by council and that the builders have quoted you a maximum price so there's no cost blowout. While we'd all rather avoid hidden costs in every form, it's better to factor them in than be sorry when you realise, in hindsight, that your renovations weren't a great return on investment in the end.
Take out a home equity loan
Another funding option is to pull out equity from your property. For example, if your property is valued at $600,000 and your outstanding debt is $300,000, some lenders might allow you to borrow against your $300,000 of equity. Of course, you won't be able to borrow the full $300,000 because normal loan-to-value ratio (LVR) rules will apply, but you might be allowed to unlock enough to reinvest it into a value-adding renovation project.
Top up your current mortgage
Some lenders might allow you to add the cost of your renovations to your existing investment mortgage. However, your chance of getting a top-up will be reduced if it pushes your LVR above 80 per cent.
Refinance your current mortgage
Refinancing is a more complicated version of the top-up strategy, but one that could yield a bigger dividend. The idea is that you swap your existing investment loan for a new mortgage that incorporates both your existing debt and new debt to fund the renovations.
Presumably, your new loan would be better than the old one, so you would be getting some combination of a lower rate, lower fees and more flexibility. If you're lucky, you might get another bonus when your property gets revalued as part of the refinance. If your property has experienced a big capital gain since you took out the original mortgage, your LVR might actually fall even though your total debt rises.
Sign up for a personal loan
If you can't secure a construction loan, home equity loan or refinanced investment loan, you might need to look at taking out a personal loan. This is not ideal because personal loans typically have higher interest rates than the other three types of loan, so consider the additional costs carefully.
Final tip
If you do end up taking out a loan, visit a comparison website to compare different products. Also, include every associated cost in your planning. For starters, factor in interest charges and fees, but also look at other money pits such as time lost in rent, wet weather and skills shortages. There's an old wives' tale out there that says you should calculate the estimated time and cost of a renovation and then double it. It's meant to be a tongue-in-cheek saying, but plenty of ex-renovators would attest that it's spot-on.
ABOUT THE AUTHOR
---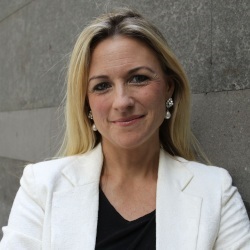 Sally manages the RateCity editorial team, producing consumer-focused insights into personal finance and cost of living issues.
She is passionate about helping everyday Australians get access to affordable finance options without falling victim to marketing ploys.
Sally is experienced in finance issues, having worked for the Institute of Chartered Accountants, the Prime Minister of Australia Julia Gillard, NSW Minister for Finance and Accenture Consulting in the United Kingdom. 
At the federal government, Sally worked on three federal budgets targeted at easing the cost of living, providing greater access to affordable education and providing targeted financial assistance to in-need families. She also participated at multinational finance forums such as the G20 and APEC.
She is a regular contributor to news outlets including Fairfax, News Ltd, Money Magazine, Yahoo, Ninemsn, and a regular commentator on television and radio about personal finance matters.