In this crazy digital world, we often forget the importance of human contact in our interactions with each other. We are so glued to our devices and, as such, have become, in some cases, conditioned to receive a hit of dopamine with every notification. 
As consultants, we find that many property management teams are relying on emails and text messages to communicate with their clients and can often result in a game of email or SMS ping pong.
We are in an environment where there are four generations working together in the work place and with each of those generations comes a difference in preferences of communication.
When you consider the processes of communication in your office, do you commence a relationship with a new business client by asking what their preferred method of communication is?
The property management landscape evolves rapidly, and to expect higher fees from clients, we need to provide a higher level of customer service and communication to meet those expectations.
If you were to jump into the shoes of your clients today, what would the service level be that you would expect; and with your current office functions, would those service levels be met? Are phone calls made to your clients, especially in times where the situation may be a little more challenging?
Going back to that human interaction for a moment, sometimes to gain a more effective and efficient result, we have to maximise our talk and this is not as easily achieved through an email or a text message. Even in the digital age, there are ways to do that with so many video calling options available — Skype, FaceTime, Google Talk, just to name a few.
As far as we progress in this digital age, we often need to stop for a moment, take stock of our surroundings, make a real connection and remember that, in some cases, there is merit in remembering the "older" methods of communicating.
ABOUT THE AUTHOR
---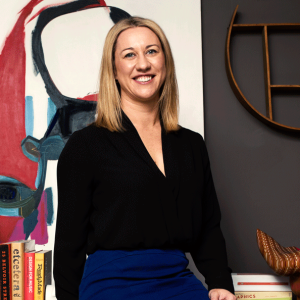 Lauren Kirk is the general manager of training and consulting at Real Plus.