We've all had the experience of getting carried away and having a few too many. The next day, we're never at our best, no matter how many coffees are on offer.
Based on my ongoing experiences in my quest to buy a new family home, it seems many agents in peak areas are suffering a hangover of their own — the result not of partying too hard, but of an extended booming market where many properties effectively sold themselves.
Last week alone, I had two interactions with agents that fell so far short of even basic courtesy. It was shocking.
The first saw the agent lie about other interested parties and then an imaginary sale. When the truth was revealed, it was clear the vendors had actually removed the property from the market entirely.
In the second, our well-above-quote offer was rejected prior to auction day. Although we'd made it clear we were unlikely to attend the auction, when the property was passed in without a bid, we received an aggressive and abusive phone call demanding to know why we hadn't come.
In both instances, the conduct of the agent was poor and process was non-existent. There's no way these agents could have been deemed to have been acting in the best interests of their vendors.
I know many agents are struggling to deal with changing market conditions. A wise man once told me to never get into a sword fight with a client. He also said all offers should be on paper and impartially presented to the vendor.
Perhaps these basics would be good starting points for dealing with the hangover.
ABOUT THE AUTHOR
---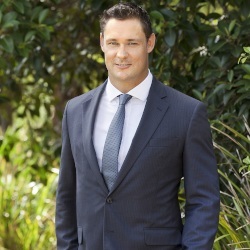 Andrew McCulloch is the Ray White CEO of network development.