From rugby league to real estate, what are the similarities? After spending a day at Melbourne Storm's home ground, AAMI Park, this week with head coach Craig Bellamy and his leadership team, along with the Harcourts leadership team, I found out that we actually have a whole lot in common.
So, what did the great man with 16 successful years' leadership of the Melbourne Storm have to share?
Firstly, Craig says you'll need the 10 trademarks of a great team to build a great team:
1. Work ethic
"We focus on training hard, training harder than anyone else. The harder you train, the better you become. Everything you do should be about getting better."
Craig trains as hard as anyone in his team, training on all things tactical, watching up to 60 hours of video footage a week. Yet being a coach needs mental fitness, too. Keeping in peak physical shape aids his mental performance, so he's in the gym working as hard, if not harder, than anyone else in his team.
2. Respect
Craig says respect is vital. Lead by example, treat people the way you want to be treated and always use your manners. Manners speak volumes about a person. Common courtesy goes a long way.
3. Humility
Craig is one of the most humble people you will ever meet. As the highest-rating coach in the NRL at a win percentage at 68 per cent, this may not be what you might expect. Yet, he is adamant on this point: "At induction, new team members are told to leave their egos at the door". Craig says: "Work hard and you'll be rewarded. An ego plays no part here".
4. Selfless acts
The people on your team must be able to perform selfless acts. Selfless people help build a successful team. Always put others first and you'll have a winning strategy.
5. Next you will need to train, train, train
"Train the way you play and play the way you train." As Craig says, "Hard workers get lucky. Every effort counts — and if you happen to get injured, you'll train twice as hard as everyone else". Confidence builds the harder you train.
6. Consistency
"Do the little things well — all the time. Most people want the quick fix; however, ask any successful person and it's the little things they do consistently well over a long period of time that makes all the difference.
"It's all the things that go unnoticed, the boring things — it's the 1 per cent. For Melbourne Storm, it's building pressure. Pressure builds up and builds up and then big things happen."
7. Culture
To build a good culture, you need two main ingredients:
1. Good people that "buy in" to your values and genuinely care about their teammates.
2. Everybody understands what their role is within the team and how they affect others if they don't perform. Everyone is responsible and accountable for their role.
8. Creating success
As a coach, you need to know what to look for. Four reasons why people fail are:
1. People don't know what to do.
2. People don't know how to do it.
3. People don't have the resources to do it.
4. People don't want to do it.
"As a coach, you can only control the top three. You can have a person with all the talent in the world, but if they don't want to put the hard yards in, you have to let them go. Otherwise, they will let the whole team down."
9. Create your identity
"Identity is who we are as a team and what drives us to be our best," Craig says. "It must be your people that make up your identity, and only then will they own it. Your identity is for your team's eyes only — up on the wall in the team room, it ignites emotion, it creates intention."
10. Leadership
"A great leader teaches the leadership team what to look for," Craig says. A great team has a leader at the top, a leadership team below with an emerging leader's program, educating aspiring leaders. The most important factor of leadership is "you must lead by action, not by words. The standards you walk past are the standards you accept".
With Craig's top 10 tips resonating with all of us and our real estate businesses, there was still one big question we all wanted to know from the most successful coach in NRL history: How do you consistently stay at the top?
"Premierships are there for the taking — by anyone. We are not defending a premiership the second year round, we are just like everyone else. We have to go for it again like we have never won it before. When you've made it to the top, there are no shortcuts to stay at the top. It's back to basics. Shortcuts equal second year syndrome. Twelve months of success is not a lifetime of success."
Craig shakes his head and finishes with: "At the end of the day, why wouldn't you want to be the best you can be?"
Great words from this great man — and a day on the field we will never forget.
ABOUT THE AUTHOR
---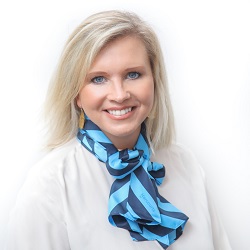 Kim was one of the first female agents to open a real estate agency in Mount Barker, in the Adelaide Hills.
She achieved success through persistence, honesty and local knowledge.