Earlier this year, Angelina Jolie made headlines for the advice she shares with her daughters. Jolie says she regularly tells her girls that "anyone can put on a dress and makeup — what sets you apart is what you're willing to do for others".
At the same time, there's a Daya song my wife and daughters are playing on repeat at the moment, where the lyrics include the line, "No, I don't wanna sit still, look pretty".
All powerful words I now can't get out of my head, particularly in a world where many of the "superstars" of the day seem to be famous only for being famous.
I find it similarly fascinating when I hear business owners talk about the importance of a brand. I absolutely understand the desire to be with a powerful brand — why wouldn't you want that? But more fundamental to real success is what's behind the brand: the tools, the services and, critically, the people.
Interestingly, there are a number of brands in our industry that have done a great job of creating a really slick look.
But beyond the brand, there's not a lot of depth to the services and technology on offer to support franchisees and their people in selling and managing property. It's no doubt a problem of scale and limited resources. 
We all want to look good, but being good is what really counts.
ABOUT THE AUTHOR
---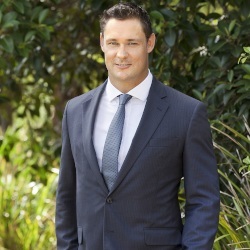 Andrew McCulloch is the Ray White CEO of network development.