With buyers in a holding pattern while they wait for the housing market to bottom out, it's important that real estate agents are working hard to build their trust.
The market may have slowed, but experienced agents should be focused on taking advantage of the current conditions to set themselves — and their vendors — up for imminent success.
 
This year, we made a commitment to focus on fostering stronger relationships with our buyers. Already we've sold multiple properties off-market including one in Mosman which sold after just five days on market, achieving $80,000 over the price guide. 
  
The quick success of that one and many of our other off-market properties is having buyers in mind for every listing.
 
Buyers know they're in a position of power right now, but that doesn't mean they don't want to be guided towards a property purchase that suits their needs, wants and goals. 
We will develop relationships with buyers early on in their search for the perfect property, alerting them to suitable properties as or when they are about to come on the market, and building rapport to make the process enjoyable along the way.
 
Real estate is a service industry and too often buyers are neglected, but you can't sell a property without a buyer. Since focusing on our buyer relationships, we've been able to halve our average days on market and had more success with potential vendors by showing them buyers we already have lined up for their property.
 
Here are some of the ways we focus on our buyer relationships:
 
1. Private inspections

As soon as we sign up a property, we contact a selection of highly qualified buyers who we think might be interested and take them through the home. This is before styling or preparing the home for sale. This gives us a good indication of what improvements we need to make, but it also makes those buyers feel like they are getting an exclusive look which often leads to early offers on the table.
 
2. SMS

Contacting buyers via SMS feels more personal than email and is often more convenient for them than a call. Whenever we have something we know a particular buyer would like, we send them a personalised text.

For buyers who we think would be particularly interested, we personalise the message to include conversations we've had with them previously, such as "this one has the outlook you were mentioning was important" or "it's round the corner from your children's school".
 
3. Make connections

With first-time buyers or even first-time sellers who are balancing the "buy first, sell first" dilemma, there's a huge opportunity to provide an extra level of service and go above and beyond for these buyers.

Helping them find a broker, a solicitor or connecting them with tradespeople even when they might not be buying your property always helps build a great connection. We actively work with a number of trades, architects and other suppliers that can assist buyers with a professional eye when approaching any renovation or potential works they may consider on the impending purchase.
 
4. Be transparent
Once you have a buyer's trust, they take your lead on things, and they also act a lot more quickly on a purchase if they believe in what you're saying.

If you know a property isn't going to be right for the buyer, don't lie to them about it, as it will ruin any chance of them becoming a client later. We always have pest and building inspection reports provided, recent comparable sales on hand and extensive detail about the property and local area — when it was built, recent renovations that have been carried out, and the area's schools, transport options and amenities.

This alleviates any doubts a buyer may have, allowing them to make a well-informed and confident decision.
ABOUT THE AUTHOR
---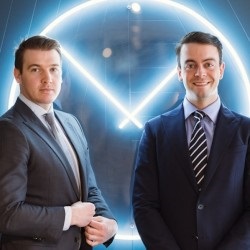 Anthony Godson and Nick Gittoes are agents at LJ Hooker Avnu.