A high-performing team is a team that constantly outputs positive results. It is the measuring stick that all other teams in your company try to measure up to.
This team is composed of not only talented individuals but people who have great chemistry with each other. It's like a well-oiled machine that you can rely on to finish the job at hand.
Being one of the best teams in your company does not mean that it is perfect. A team, no matter how good it is, is still subject to mistakes and flaws. After all, it is composed of different people with different personalities and opinions.
Each of these members work differently though they have a common goal. Conflicts within the team are not uncommon and are actually expected by the team leader. Aside from these common factors, what are the other factors that hinder high-performing teams from working at their highest level?
Team leader not getting involved
Since a team is composed of multiple talents, it needs a leader to properly steer the team in the right direction. The team leader of a high-performing team has the tendency not to get involved enough because he or she knows that the team members are capable.
This is a common leadership problem encountered in this type of team. The person tasked with the responsibility of leading the team should understand that even if the team members are the best of the best, they still need someone who will steer them in the right direction. They still need someone who will ensure that the team as a whole is still on schedule so they can put all their focus on their given tasks.
Too many restrictive rules
A high-performing team is able to do what it does because its members enjoy the freedom of being able to flex their creative muscles and to try out new approaches to solving problems.
In short, they allow their genius to do what it does best. If a company has too many restrictive rules on how a team should function or how to approach a problem or task, this can come into conflict on what makes a high-performing team function. Ease up on those rules and restrictions. Give a bit of freedom for your team to do what they do best. Let them shake things up!
By James Short, consultant
ABOUT THE AUTHOR
---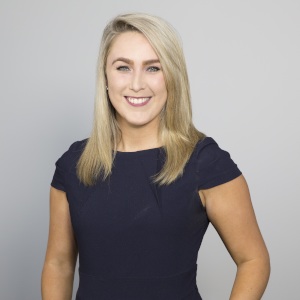 Emma Ryan is the deputy head of editorial at Momentum Media.

Emma has worked for Momentum Media since 2015, and has since been responsible for breaking some of the biggest stories in corporate Australia, including across the legal, mortgages, real estate and wealth industries. In addition, Emma has launched several additional sub-brands and events, driven by a passion to deliver quality and timely content to audiences through multiple platforms.
Email Emma on: [email protected]com.au