Real estate stops for no one. Sure, it might slow down a little, but there will always be people wanting or needing to sell, buy or rent. And of course, we all have clients we are currently working with that need our help.
In these times with limited social contact and the potential of full quarantine/lockdown, can you still operate? You sure can!
Firstly, you need to decide how you are going to do business. Are you still going to meet clients, albeit in a restricted way? Are you going to show homes by appointment only? If that's the right way for you, great.
If not, or if we go into a lockdown, you still have many other options. Technology actually makes it so easy for us.
In terms of new clients, make sure you have a listing presentation that can be emailed out; include links to your website and any relevant material such as any videos you have done. It doesn't have to be done by a professional, just get it done.
Have your appraisal material prepared in a digital format and conduct the appraisal via an app like Zoom. You can run through the appraisal and also liaise with the client face to face, so to speak, to see how they respond. Zoom can also help you have meetings with your current clients.
When it comes to selling the property, you can use technology, too. We already have online listings; take these a step further and make sure you use a lot of photos, a thorough property description, floor plan/interactive floor plan and 3D tours/virtual walkthrough. Use social media/digital campaigns more to market yourself and the property.
Then if someone wants to see the property, take them on a video walkthrough. It can be as simple as having already recorded a thorough walk through the home, or you can go to the home with your phone, walk through each room giving descriptions, stopping to show the client how things work and to answer any questions. I recently bought a property in Port Hedland using this method. I didn't see the home at all, still haven't, but the agent walked and talked me through each room.
Negotiations can then be done over the phone or via Zoom. Documents can be signed using DocuSign. Settlement agents use PEXA to remove the manual settlement process.
If you use auctions, you can transfer to online versions as well. In Perth, agents have been using Openn Negotiation successfully for some time, which is done completely online with people bidding from their own home.
Client management is also important during this difficult time. You can expect properties to take longer to sell and people to worry about the market and find it difficult to adjust to different methods. This is the time for more communication than ever before.
Every week, Zoom with your clients, whether you have any activity to report or not. When they were busy, at work, had other things on their mind, a call from you might have simply been considered nice. Now they might be at home, not working, wondering what the heck is going on with this house.
Keep in contact.
Book a day for vendor chats, use an app like Calendly to manage the meetings.
You can do the same with buyers. Set up a day to build relationships with buyers and talk to them via Zoom.
You can also Zoom to liaise with your team, and I'm a big fan of Voxer for maintaining flow within a team and getting things done.
It may seem like the world is changing for the worse, but anything is possible if you embrace the technology we currently have, and I'm sure more will be on the way. Embrace it now and when this blows over, this is how business will be done, this is going to change business forever.
By Ryan Thompson, director, Real Estate Brilliance.
ABOUT THE AUTHOR
---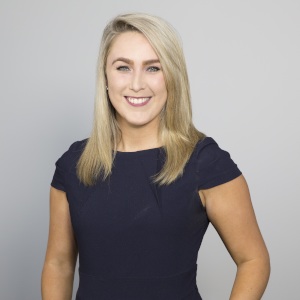 Emma Ryan is the deputy head of editorial at Momentum Media.

Emma has worked for Momentum Media since 2015, and has since been responsible for breaking some of the biggest stories in corporate Australia, including across the legal, mortgages, real estate and wealth industries. In addition, Emma has launched several additional sub-brands and events, driven by a passion to deliver quality and timely content to audiences through multiple platforms.
Email Emma on: [email protected]com.au