The internet has paved the way for the rise of e-commerce, and even with the pandemic that we are currently experiencing, it does not seem to be slowing down. In fact, buying and selling online has become even more essential in the current situation.
If you think people are spending way too much time online, imagine how much time they are spending now when they are urged to stay at home. People who are stuck at home are not only watching Netflix and YouTube videos, they are also clicking on that add-to-cart icon. Shopping has never been made so easy. Even easier is leaving reviews. Both good and bad.
You run your business like a well-oiled machine. You have high standards and you make sure that all of your products adhere to those standards. But even with all the work and effort that you put through, you still managed to get a negative review from a customer. Don't worry. You are not alone. Any company or business is bound to get a negative review or two.
So, what do you do? Delete the negative review? Just ignore it and hopefully it is forgotten? No. The first thing that you need to do is to respond to it as soon as possible.
Apologise
A simple apology can do a lot to assuage the negative emotions experienced by the customer. It shows that you are willing to take responsibility for whatever went wrong. Customers who just had a bad experience with a certain product or service do not care about the technicalities.
Apologise before investigating what exactly caused the problem.
Make it right
Always offer to make things right. If your customer received a defective product, offer to replace it free of charge and perhaps a small discount for their next purchase.
It is also vital that you make the replacement process as smooth as possible. Some customers might not take you up on your offer, but at least you are showing them that you are willing to go the extra mile. It also makes them feel important which helps build brand loyalty.
Be authentic
When responding to a negative review, be as authentic as possible. Keep the technical terms and jargon out of the way and just be conversational.
Throwing around marketing terms will only make you seem like a cold, unfeeling bot and will only escalate the situation. Keep it conversational and honest.
By James Short, consultant
ABOUT THE AUTHOR
---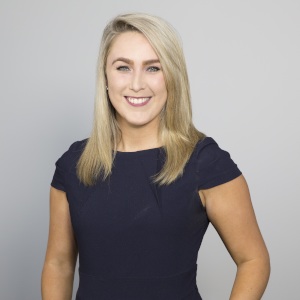 Emma Ryan is the deputy head of editorial at Momentum Media.

Emma has worked for Momentum Media since 2015, and has since been responsible for breaking some of the biggest stories in corporate Australia, including across the legal, mortgages, real estate and wealth industries. In addition, Emma has launched several additional sub-brands and events, driven by a passion to deliver quality and timely content to audiences through multiple platforms.
Email Emma on: [email protected]com.au