All of us have different ideas on what effective leadership is. Depending on which market you are currently doing business in, your definition of what a good leader is may differ from someone who is engaged in another market, writes James Short.
There is no single leadership style that will work for any market or team. That is the beauty of it. You have to constantly change and adapt to be effective in the current situation.
Think about it. If you stick to a single style of leadership, wouldn't it get boring? There would be no incentive to learn new skills. There would be no drive to improve yourself. There's just no personal growth.
Quite frankly, just thinking about it bores me. The path before you is the only path worth taking. Move forward by constantly adapting to become a better leader.
Becoming a great leader does not happen overnight. Just like aiming for a dream or a business goal, it takes time, patience and discipline. It's a journey full of challenges, and depending on your mindset, it can be frustrating yet exciting at the same time. It's a journey of self-improvement which not only benefits your business but your personal life as well.
Remember, leadership is not about the position or job role. It's about positively influencing and empowering the people around you.
Get to know your team
Before you can lead, you have to know who you're leading. This is a no-brainer but is sometimes overlooked. There are leaders who like to get into the thick of things as soon as possible and unknowingly skipping this essential part.
Get to know the members of your team. Take some time to meet up with everybody to get an idea of what their personalities are and to know their strengths and weaknesses. With this information, you can adjust your leadership style to fit the team.
People are the key to success
It does not matter how far technology advances; at the core of every successful company project is a group of highly exceptional people. A great leader knows that the people they lead are the ones that will determine the success of a project.
That is why it is essential that you surround yourself with competent and highly motivated individuals.
Individuals who can work together and has the same vision as yours. In the end, not only are you getting the job done, you are nurturing future leaders.
By James Short, consultant
ABOUT THE AUTHOR
---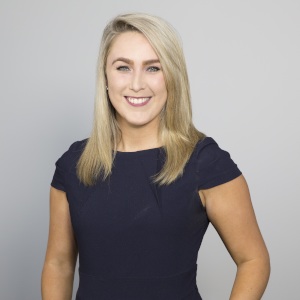 Emma Ryan is the deputy head of editorial at Momentum Media.

Emma has worked for Momentum Media since 2015, and has since been responsible for breaking some of the biggest stories in corporate Australia, including across the legal, mortgages, real estate and wealth industries. In addition, Emma has launched several additional sub-brands and events, driven by a passion to deliver quality and timely content to audiences through multiple platforms.
Email Emma on: [email protected]com.au