One of Australia's largest real estate franchisors has made a number of "strategic" changes to its leadership team, starting right at the top.
RE/MAX Australia has today revealed a changed leadership structure that will see managing director Michael Davoren take up the role of chairman on the company board.
Joel Davoren will take up the reins as managing director of RE/MAX Australia, in addition to his current role as franchise director.
The new leadership structure, effective from 1 July, will see a number of other changes also take place: Chris Chapman will retain his finance directorship while Josh Davoren will take on the role of director of operations in addition to his current marketing portfolio.
According to incoming chairman Michael Davoren, "the past 12-month period has been massive for RE/MAX Australia, with a number of key strategies and goals successfully achieved".
He listed off the transfer of the New Zealand RE/MAX regional business to local ownership and the unification of Western Australian RE/MAX offices with the wider Australian business as two turning points.   
In addition, "my three co-directors led the network to embrace the Precinct platform, a key milestone in our digital transformation, along with several sophisticated digital tools".
Much of this has occurred as RE/MAX Australia navigated the network through COVID-19, Mr Davoren continued, citing Joel, Chris and Josh as "really steering this".
"In doing so, they gained absolute respect, confidence and admiration of the network, which eased my decision to pass RE/MAX Australia over to their management while I take role of chairman," he said.
The refresh has led incoming managing director Joel Davoren to consider the new structure as presenting "a strong team with new dynamics".
"We've worked and achieved together for many years and plan to build on that to expand this great network through organic growth and acquisition," he said.
"Recent months gave us the opportunity to demonstrate our leadership and value to the network; and the greatest lesson I've learnt in that period is that leaders must be very visible. They must be there when it counts the most."
According to the new managing director, "the platform for the RE/MAX service offering to the network is at its highest ever and our goal is to develop it even further".
Joel Davoren said: "We've been handed an opportunity and a responsibility.
"Our responsibility to our network is enormous, but we are confident, and our strategies are clear.
"Chris, Josh and I are proud to continue the legacy that has been forged by previous RE/MAX leaders in Australia.
"It's been said many times: our industry is evolving rapidly. We have ambitious plans for our network to be at the forefront."
ABOUT THE AUTHOR
---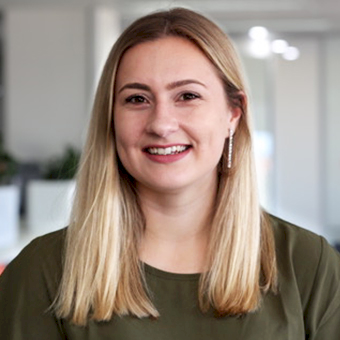 Grace is a journalist across Momentum property and investment brands. Grace joined Momentum Media in 2018, bringing with her a Bachelor of Laws and a Bachelor of Communication (Journalism) from the University of Newcastle. She's passionate about delivering easy to digest information and content relevant to her key audiences and stakeholders.