There's been a "phenomenal surge" in real estate education course enrolments since the declaration of a pandemic, according to an education provider.
The Real Estate Academy of Australia has said that both April and May were "record-breaking months" for the organisation, noting that a lot of people are using their time in isolation and lockdown to improve their skills and training.
CEO Brandon Walsh has said June promises to continue the strong run of enrolments.
"There has been a significant upswing in people looking to get into the industry or upgrade their existing real estate licence, and the demand is still there."
Demand is particularly strong across Queensland and Victoria, according to the REAA, with Mr Walsh highlighting that "enrolments for online real estate courses in Queensland have increased by 60 per cent, and in Victoria by more than 40 per cent, with the majority of enrolments coming from entry-level courses".
According to the CEO, this is due to people having more free time to educate themselves about the industry, while others are contemplating a career change during the uncertainty.
Lower levels of uptake in New South Wales have been attributed to the recent state reforms which previously saw a surge in enrolments prior to the licensing changes that have now taken place, but "there's still interest".
Not only are enrolments on the up, the full completion of online courses has also improved — up by 73 per cent, Mr Walsh observed.
It's a trend he expects to continue: "At the end of this, I'm sure we'll see more people interested in a career change both in the real estate industry and also finance."
The REAA has also recorded a "staggering" 70 per cent increase in enrolments for its finance and mortgage broking courses — a record in itself.
"When we launched the mortgage broker course after the royal commission, we weren't sure what to expect, but the pandemic has just driven incredible interest in it and smashed all of our expectations," the CEO added.
Noting that the REAA is "extremely grateful" for the support it has recently received, Mr Walsh said his team "is working tirelessly to make training affordable and be there to support every real estate professional studying our courses".
ABOUT THE AUTHOR
---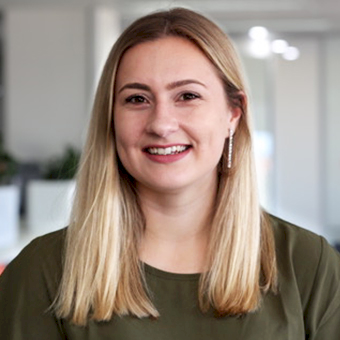 Grace is a journalist across Momentum property and investment brands. Grace joined Momentum Media in 2018, bringing with her a Bachelor of Laws and a Bachelor of Communication (Journalism) from the University of Newcastle. She's passionate about delivering easy to digest information and content relevant to her key audiences and stakeholders.