A new real estate agency has launched on the Sunshine Coast, bringing a new way to service clients in the region's north shore.
Clinton Eastell is the brains behind Eastell & Co, a business idea that has been in the works for the real estate agent since he entered the industry at 19.
And it's a decision that's already paying off.
"I've made more money running my own business in the last two months than I'd made in the previous 12 months working for someone else," he said.
But the path to today has not been an easy one, with Mr Eastell crediting long days and nights in the office and an appetite for education for his newfound success. He said: "I would be at the office from 6am to 9pm every day. I operated on the idea that you are there to turn the office alarm off in the morning, and turn it on again as you left each night."
Having previously worked in Toowoomba, and with McGrath Real Estate Coolum, Mr Eastell said he had learnt a lot after three years at McGrath, but in the end, about 90 per cent of his business was self-generated.
"I loved it, but I wanted to leave because no one rang my phone just because I have McGrath on my business card. They rang because they knew me," he explained.
"Also, head office was Sydney-based and they expected us to do things the same way up here as they did down there and it just doesn't work that way on the Sunshine Coast."
Despite what he said was multiple offers from other franchises to open an office in the area, Mr Eastell said the big-business model ultimately "was not a good fit".
Looking then to start his own operation, the agent said starting his own operation would require overcoming some huge hurdles.
"Then I came across UrbanX and Dan Argent (CEO)," he said.
"We sat down and had a chat. What he had to say and what he was looking to achieve — it just blew me away. I knew I wanted to be a part of it."
He's also credited the administrative support and entrepreneurial guidance as instrumental to Eastell & Co's strong start.
It's had a huge impact on his personal life, too, as well as taken away some of the "frustrating" aspects of marketing off of his plate.  
"Dan's not only changed the way I do real estate, but he's changed the way I'm living my life and what I'm trying to achieve," Mr Eastell said.
"We have more financial freedom, have a great lifestyle where UrbanX does the administrative stuff and I can stick to sales and leasing, and have time to enjoy my days off."
Under the UrbanX model, Mr Eastell said he is paying 20 per cent of his commission towards infrastructure and support — and he keeps the rest.
"The people around us now are people who want to be successful and want us to be successful, too," he said.
Talking about the UrbanX community, he added: "There are so many businesses like ours that we can go to, lean on and have a chat with.

"It's great."
ABOUT THE AUTHOR
---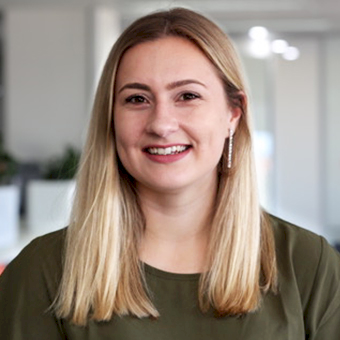 Grace is a journalist across Momentum property and investment brands. Grace joined Momentum Media in 2018, bringing with her a Bachelor of Laws and a Bachelor of Communication (Journalism) from the University of Newcastle. She's passionate about delivering easy to digest information and content relevant to her key audiences and stakeholders.