With the pandemic that we are experiencing at the moment, companies both big and small are being tested to their absolute limits, writes James Short.
Though this is a negative situation especially business-wise, we also have to see the positives. For one, nature is slowly recovering. Air quality in some cities is getting better due to less pollution. People are stepping up to help others in need.
Companies are also doing their part by making sure that their employees are safe and healthy. You can see businesses supporting the community by making their services more accessible and even providing discounts to ease the financial stress of those in need. This shows that these businesses are not just there for the money. They are dependable and trustworthy.
Gaining the trust of someone is hard enough. Fostering a culture of trust in your company is even harder. Harder but, ultimately, rewarding. Harder, because you are not only trying to gain the trust of one person, you also want to encourage them to trust each other. So, how do you build a culture of trust? Though it may take some time, it's not as hard as it sounds.
Assign challenging tasks

You hired your team for a reason. It's because you think they are the best of the best. Don't give them monotonous tasks or projects. Challenge them.
Giving them simple tasks shows them that you don't trust them enough to handle more complex ones. I'm not saying to assign them impossible tasks.
Assign them realistic, attainable and time-sensitive projects. Trust their genius to do the work.
Be transparent

According to a survey, only 40 per cent of employees know what their company's direction and goals are. This type of uncertainty leads to stress among the employees and loss of trust towards the management team.
Be transparent and you will gain the trust of your team. Be clear on where you want your company to go and how you will get there. Not only does this foster trust but also builds engagement.
Allow failures

Imagine working for a company that does not allow failure. It's like walking on thin ice. It's stressful and, overall, a toxic working environment. Would you work for a company with that type of culture? I thought so.
Allow your team to embrace their failures and learn from them. Trust them enough to know they can and will do better next time.
By James Short, consultant
ABOUT THE AUTHOR
---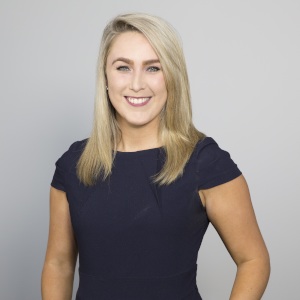 Emma Ryan is the deputy head of editorial at Momentum Media.

Emma has worked for Momentum Media since 2015, and has since been responsible for breaking some of the biggest stories in corporate Australia, including across the legal, mortgages, real estate and wealth industries. In addition, Emma has launched several additional sub-brands and events, driven by a passion to deliver quality and timely content to audiences through multiple platforms.
Email Emma on: [email protected]com.au