"The more that you read, the more things you will know. The more that you learn, the more places you'll go." I couldn't agree more with Dr Seuss, writes James Short.
I love this quote as it applies to both our personal and business lives. The more we learn about things, the more places we are able to reach. And this is not limited to visiting actual places.
In our pursuit of knowledge, we are only limited by our imagination. We can go anywhere. The same thing applies to your business. Whenever you are doing research for a new business plan or a new product, you are bound to discover new information. Information that you can use to move your business forward or even take it in a new direction. Knowledge is indeed power.
Having a team that is aligned with the company's vision and goals is just one step to success. If you want to reach the top, it is in your best interest to grow your company. One aspect of growing an organisation is to make sure that your team is constantly acquiring knowledge to move your company forward. How do you do that? Create a culture of learning.
Hire learners
A company's culture depends on the values and attitudes of the people within the organisation, especially those people at the top. If you already have leaders who have strong learning values, re-enforce it by hiring learners.
Building a culture of learning is easier if both the leaders and team members share the same love for acquiring knowledge. It creates a harmonious work environment where people who love to learn are happy.
Happy employees mean higher productivity.
Engage with the middle managerial team
Any company culture starts at the top. The challenge is fostering the culture that you want, in this case, a learning culture, down to the ground level.
The best solution for this is to engage with the middle managers. They are the ones who have direct engagement with most of your employees, especially those at the bottom of the corporate ladder. You need everyone to be on the same page.
Get your middle managers on board with your culture of learning and they will get the rest of your employees on board.
Accessibility
Last and possibly the most obvious point. Make training accessible to your employees. Invest in learning.
You can co-ordinate with your HR or training department to come up with a program to co-ordinate with your employees to organise any training that they feel will help with taking the company to the direction that you want. But don't set a limit to what they can learn.
Include training for other skills they may find interesting — cooking, photography, gardening. You simply have to find the right balance. And the less red tape, the better.
By James Short, consultant
ABOUT THE AUTHOR
---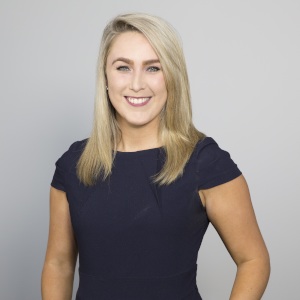 Emma Ryan is the deputy head of editorial at Momentum Media.

Emma has worked for Momentum Media since 2015, and has since been responsible for breaking some of the biggest stories in corporate Australia, including across the legal, mortgages, real estate and wealth industries. In addition, Emma has launched several additional sub-brands and events, driven by a passion to deliver quality and timely content to audiences through multiple platforms.
Email Emma on: [email protected]com.au