The value of coaching and mentoring in real estate cannot be understated, with a Ray White agent proving just how integral efforts made towards both are.
Ashley Weston of Ray White Frankston has chosen to transition from selling over 120 properties a year to become a full-time coach and mentor to his growing sales and rental business.
The move to become a non-selling principal comes as part of a desire to develop his team into the best real estate professionals they can be, with an avid focus on ensuring a safe and supportive environment. 
"I want to nurture my team, that's my 100 per cent focus. Increasing their skill set and giving them all the tools they need to replicate my results over the past five years," Mr Weston said. 
"I am so passionate about realising our vision of becoming the best real estate business in Australia."
Mr Weston said a big focus on instilling superior systems, procedures, internal and external training, and keeping the family team spirit alive is what separates the team from its competition. Data from realestate.com.au shows the team is now the leading agency out of more than 307 agencies across the Mornington Peninsula region, with almost 25 per cent more sales than the next best competitor.
In addition, Mr Weston noted the focus on ensuring the team rises to its full potential helps attract great local talent. Recently, Tamara Doubovtzeff joined from a boutique agency and Kelsi Culhane from another franchised group. 
"We are so thrilled when team members join our business, and it is a huge compliment to our existing team and their incredible performance within the market, not to mention the incredible team spirit and camaraderie we share. It is like a big family here where everyone is looked after, is respected and provided a safe environment to be themselves," Mr Weston said.
"I am so proud of what our team has accomplished in such a short space of time, and I am very excited about where we are going this year, and beyond. It truly feels like we are just getting started.
"We have the perfect balance of youthful enthusiasm combined with strong industry experience and bullet-proof systems and processes that have been sought out by many businesses across the country.
"Over the next 12–24 months, we are focusing on continuing to improve our market share across our core markets with the addition of expanding into Seaford, Somerville and the Mt Eliza region."
Pictured: Ashley Weston, Tamara Doubovtzeff and Kelsi Culhane.
ABOUT THE AUTHOR
---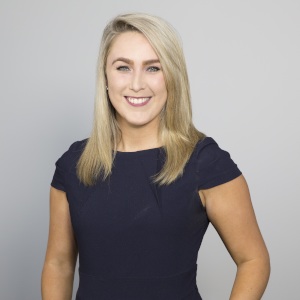 Emma Ryan is the deputy head of editorial at Momentum Media.

Emma has worked for Momentum Media since 2015, and has since been responsible for breaking some of the biggest stories in corporate Australia, including across the legal, mortgages, real estate and wealth industries. In addition, Emma has launched several additional sub-brands and events, driven by a passion to deliver quality and timely content to audiences through multiple platforms.
Email Emma on: [email protected]com.au