Being an accountable leader is one of the steps you can take to become a leader worth following, writes James Short.
However, let's get one thing straight. Accountability does not happen overnight. There is no switch in your brain that you can just flip to make you more accountable. When something goes wrong, our instinct tells us to go on defensive mode.
We try to pinpoint what went wrong and who's responsible. This can turn into finger-pointing and blame throwing.
What causes this in the first place? It's ego and pride. No one wants to admit that they are wrong. Having to admit a mistake is one of the hardest things that you can do, but it is the first step to becoming more accountable.
Hey, no one ever said that the path to success is easy. It's a difficult and uncomfortable journey. So, put your ego aside. Swallow your pride. Take ownership of your work. Be the example that your team wants to follow.
If you want your team to be more accountable, start with yourself.
Watch your mouth
During your conversations, monitor what words you are using. Do you hear yourself blaming others for their failures? Are you prone to making excuses? Watch out for those words. Be more constructive when discussing failed projects and strategies with your team.
Always use "we" and try avoiding "you" as much as possible. Use positive language as much as you can. Instead of using "failed", try using "setback" instead. Instead of saying "poor performance", try saying "still improving".
You don't have to have a wide vocabulary to do this. You just need to have a positive mindset. This takes practice but will greatly benefit you and your company.
Apologise
Owning up to a mistake is just a part of becoming a more accountable leader. You also have to apologise for that mistake. This may seem very simple, but in truth, this is one of the most difficult things to do for some people.
Again, ego and pride play a role in this. Set them aside, own up to your mistake, apologise and make amends. This is the only way you can move forward with your team.
Always remember that great leaders are not the ones who are incapable of messing up. Great leaders are the ones who know how to handle their missteps.
Ask for feedback
It's always great to have a fresh set of eyes. Regularly ask for feedback from your team. Encourage them to tell you what you need to improve. This will show them that you are not shy about being made aware of your flaws and that you are willing to improve.
This is about being comfortable with your imperfections and recognising them.
By James Short, consultant
ABOUT THE AUTHOR
---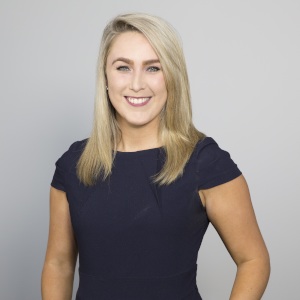 Emma Ryan is the deputy head of editorial at Momentum Media.

Emma has worked for Momentum Media since 2015, and has since been responsible for breaking some of the biggest stories in corporate Australia, including across the legal, mortgages, real estate and wealth industries. In addition, Emma has launched several additional sub-brands and events, driven by a passion to deliver quality and timely content to audiences through multiple platforms.
Email Emma on: [email protected]com.au