What is the most important thing in business? Is it the leaders? The employees? Or the customers? All three are equally important, yet there is one more thing that should be considered essential when running a company, writes James Short.
That thing is integrity. What is integrity? Integrity is simply doing what you say you'll do. It's about keeping your promises. Companies with integrity at their core gets things done no matter what. This is not to say that companies with integrity are perfect and never make any mistakes.
The big difference is that even on those rare occasions where they fail to deliver, they will do everything in their power to repair any damages before moving on. Quite simply, they follow through on their commitments.
Getting things done or following through might sound like a simple concept, yet, surprisingly, most of us have a difficult time practising it. This is not only limited to business but also extends to our personal lives. Whether it's not meeting a project deadline or as simple as cancelling dinner with friends.
Whatever the reason is, by not following through, you are essentially breaking a promise. Let's start improving ourselves by making sure that we are following through on our commitments.
Be realistic

When taking on a project, try being realistic instead of being reasonable. Reasonable makes sense. Realistic is what is likely to happen. Examine and analyse what the project needs to be completed on time.
What resources do you need? Do you have access to those resources? Do you have the manpower? Like if you are building a house, there is an efficient way to build a house. It's reasonable to have this and that to finish the house.
The question is, do you have the materials and manpower to do it?
Being realistic means knowing what you can and cannot do in a certain time frame.
Take notes

A simple practice yet is highly effective in improving your follow-through.
Take down notes or write on your calendar the commitments you have to see through. Actually write them down using a pencil or a pen. The act of physically scribbling down notes or marking your calendar makes those commitments stand out in your mind. You are subconsciously making them your priorities.
Stay away from negativity

Stay away from pessimistic individuals. You may not know it yet, but being around those types of people is exhausting you mentally. When you are drained, it becomes even harder to stick to your commitments.
Keep it positive. Stay focused and you will eventually get things done.
By James Short, consultant
ABOUT THE AUTHOR
---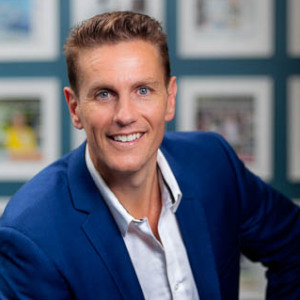 James Short has been assisting principals and directors lead and grow their businesses for the past six years. Taking them from being stuck, unclear and not moving forward to having that clarity, direction and accountability within their organisation.