A new family-backed business venture is opening its doors to the Sunshine Coast real estate market.
Perry Cooper will see mother and daughter duo Lou Cooper and Ambre Perry take on the Buderim market and its surrounds — in spite of the pandemic.
According to Ms Cooper, COVID-19 has presented itself as an opportunity to the pair, rather than a concern, with both citing a need for more flexibility in life as one of the reasons for their leap into the new venture.
"It's important you don't sit on the fence and wait for things to happen because everything is changing, and if you don't change with it, you'll get left behind," she said.
In kicking off the new agency, Ms Cooper and Ms Perry took another leap of faith — skydiving onto the Sunshine Coast.
"It's going to be an exciting new adventure we're taking together, so the adrenaline rush of jumping from a plane seemed like the perfect way to celebrate our start," Ms Cooper said.
The mother-daughter team have previously worked together at McGrath on the Sunshine Coast.
"We realised very quickly that potential vendors thought it was amazing that we were mother and daughter," Ms Cooper said.
Apart from the obvious familial bonds that clients liked, the agent explained how she and her daughter were able to relate and empathise with buyers and sellers across generations.
Perry Cooper has the backing of UrbanX, after the pair realised that the onset of the pandemic and a recognition of the revolution facing real estate required a fresh approach.
"We almost surprised ourselves when we decided to talk to Dan Argent (UrbanX's CEO)," Ms Cooper commented.
"It wasn't something we were looking for, but I'm a big believer in disruptors like Uber etc. — and I saw Dan as a disruptor."
She said COVID-19 has changed many things, real estate being just one of them.
"I think people are looking for a more personal approach and are tending away from bigger brands," the agent said.
"I also think agents are realising they work really hard for their money — everyone thinks you don't, but you do — and you work really long hours and you don't get paid for them when you work for bigger agencies."
While UrbanX's offer to brand and market Perry Cooper was appealing, it was the backend administration that reportedly sealed the deal.
"Another advantage is you don't have to carry so much stock. You don't have to do so many transactions, but rather can be more attentive to the transactions that you do," she said.
Ms Cooper is also relishing less restraint around the types of marketing they can do.
"Also, we can work from home, so our overheads are low. In fact, our overheads won't change from what they were when we were working at McGrath," she said.
ABOUT THE AUTHOR
---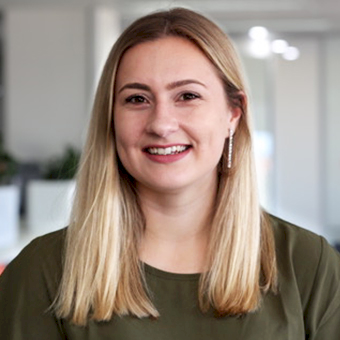 Grace is a journalist across Momentum property and investment brands. Grace joined Momentum Media in 2018, bringing with her a Bachelor of Laws and a Bachelor of Communication (Journalism) from the University of Newcastle. She's passionate about delivering easy to digest information and content relevant to her key audiences and stakeholders.