What is a follow-through? By definition, it is the act of continuing a project or a task to its completion. In other words, it's finishing what you started, writes James Short.
Being able to follow through on your commitments on both your personal and business life is essential if you want to grow and succeed.
If you already spent significant time, effort and resources on a certain goal, why stop now? See it through to the very end and reap the benefits instead of stopping midway and gaining absolutely nothing.
In fact, by not following through, you are wasting any time and effort you have already spent on achieving the goal. It's just smart and logical to follow through. It's a simple choice, yet why are we not doing it?

In general, we make promises with good intentions. We start off being excited and enthusiastic about working towards keeping that promise. Whether it's a new company project or a planned vacation with the family, we feel like we already have everything figured out. Then we run into something unforeseen. That new company project may need more manpower to accomplish.
That planned vacation may be more expensive than you initially thought. It can be anything. That's when your motivation slowly fades, and before you know it, you are not able to fulfil your commitments. What can you do to improve your follow-through? Here are some tips worth checking out.

Not just important

Answer this question as honestly as you can. Would you rather spend time on your favourite hobby or work to put food on the table? Most people would choose the former. People tend to do what they care about more than what is important. Think of your promise as something that is not only important but something that you truly care about.

Stop and think

This is where most of us make the mistake. Before you promise to do anything, stop and think carefully. Do you have enough time and resources to fulfil your end of the bargain? Are you willing to pay the consequences of not being able to follow through on your promise? Do not let the initial excitement and enthusiasm cloud your judgement. Consider all possibilities and consequences before committing to anything.

Expect the unexpected

Expect the unexpected. This is as cliché as it can get, yet it is a great way to improve your follow-through. Set your mind to be prepared for anything unexpected. That way, when the unexpected happens, your enthusiasm and excitement for the goal would not be diminished.

By James Short, consultant.
ABOUT THE AUTHOR
---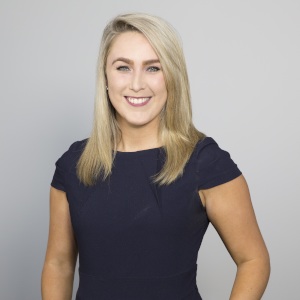 Emma Ryan is the deputy head of editorial at Momentum Media.

Emma has worked for Momentum Media since 2015, and has since been responsible for breaking some of the biggest stories in corporate Australia, including across the legal, mortgages, real estate and wealth industries. In addition, Emma has launched several additional sub-brands and events, driven by a passion to deliver quality and timely content to audiences through multiple platforms.
Email Emma on: [email protected]com.au