A new partnership aims to provide the property market with "unprecedented" digital access to Australia's increasingly valuable downsizer market.
Downsizing.com.au and OverSixty.com.au have paired up to promote downsizer-friendly property projects to a combined audience of more than 1 million consumers per month.
It's a match-up that's been well timed with the market, with Downsizing.com.au's co-CEO, Amanda Graham, noting downsizers as the most valuable, cashed-up residential real estate buyers and sellers, and also the most resilient market segment throughout the COVID-19 pandemic.
Between the two brands, the news and lifestyle site and the over-50s property website share 500,000 Facebook followers and 120,000 newsletter subscribers, benefiting from 1 million website views on a monthly basis.
"These consumers are the demographic with the highest levels of home equity and personal wealth, built up over a lifetime of hard work and climbing the property ladder," Ms Graham said.
She explained how Baby Boomers are now forging a new path, "with very different lifestyle aspirations to their parents' generation".
"They have been through recessions and economic shocks before, and those lessons learnt are informing their financial decision-making process during this challenging time."
According to the CEO, survey results show that many downsizers are now bringing forward their decisions about housing, as they don't have the luxury of waiting out the next property market cycle.
Nearly one-third of respondents to the survey (29 per cent) that was conducted between April and June said the COVID-19 pandemic has made them more likely to consider downsizing options, including moving into an over-50s or retirement community.
"Their home is their largest asset, and releasing equity is often the key to their own financial security and independence during their retirement years, as well as helping their adult children become home owners," she said.
"As unemployment rises and mortgage deferral periods end, downsizing becomes an attractive solution for an increasing number of people."
With the downsizer marketplace growing, Ms Graham said Downsizing.com.au has managed to significantly extend its niche audience reach by partnering with OverSixty.com.au to feature the premium property developments she flagged as being "well suited" to this demographic.
OverSixty.com.au has also welcomed the partnership, with general manager Rohan Scott highlighting that property "has been attracting significant attention from our community".
"We look forward to helping them in this important stage of their lives. It is even more relevant now due to the economic impact of COVID-19 on our demographic," Mr Scott said.
The partnership's announcement comes after the Property Council of Australia unveiled the results from its industry confidence survey last month, showing that the retirement living sector had stronger future prospects than most other property sectors.
According to property professionals, the retirement living sector has stronger capital growth and construction activity prospects over the next three months than all other property sectors, barring the industrial sector.
ABOUT THE AUTHOR
---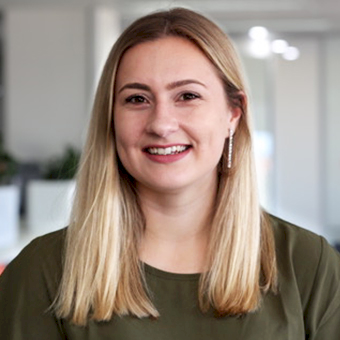 Grace is a journalist across Momentum property and investment brands. Grace joined Momentum Media in 2018, bringing with her a Bachelor of Laws and a Bachelor of Communication (Journalism) from the University of Newcastle. She's passionate about delivering easy to digest information and content relevant to her key audiences and stakeholders.