Hiring the best is only the first step to achieving your business goals. Having a high-performing team sets the tone on how successful you will be in your business endeavours. However, even a talented team still has room to grow, writes James Short.
Being the best does not mean being perfect. There is always something that can be improved. There is always something that can be polished.
If you were able to succeed in setting up a company with your team, think of the heights it can achieve if you invest in them. Investing in your team means helping them grow and develop their full potential.
Your company is a reflection of how good your employees are. If your team constantly produces top-notch results, then the same can be said for your company.
The opposite is also true.
Mediocre output from your team will translate to mediocre results from your company.
So, if you want to grow your business, it makes sense to first look into growing and developing your team. The question is, where do you begin?
Training

The most obvious yet essential aspect in growing and developing your team.
Ongoing training is a must if you want to keep your team members sharp and up to date with industry standards. One common mistake made by companies is only conducting training when the need arises.
We have a limit on how much information we can retain at any given time. Conducting one big training in a single go is inefficient. Smaller, shorter and frequent training is better when it comes to retaining knowledge.
Another added benefit is that industry standards can change at a drop of a hat; with shorter yet frequent training, it is easier to change and adjust the training module to coincide with what's happening in the business world.
Mentorship

One awesome way of developing an employee is to pair him/her up with someone who is a veteran in a similar role. Mentorship is a great way of building positive and productive relationships within the company.
Another great thing about mentorship is that both parties can benefit from it. It's like a collaboration. Both parties can learn from each other and can foster innovation and creativity. It's a win for them and a win for you.
By James Short, consultant
ABOUT THE AUTHOR
---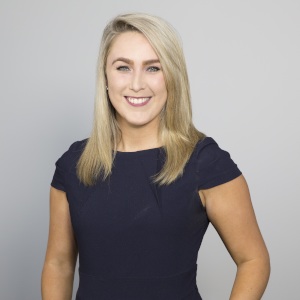 Emma Ryan is the deputy head of editorial at Momentum Media.

Emma has worked for Momentum Media since 2015, and has since been responsible for breaking some of the biggest stories in corporate Australia, including across the legal, mortgages, real estate and wealth industries. In addition, Emma has launched several additional sub-brands and events, driven by a passion to deliver quality and timely content to audiences through multiple platforms.
Email Emma on: [email protected]com.au