Four Western Australian brothers are proving you can mix family with business, having made $74.4 million in sales from 157 properties in one year alone.
Paul, Ken, Nigel and Shane Ross are the agents behind Harcourts Ross Realty, which is being touted by Harcourts as one of Western Australia's fastest-growing agencies.
The "brilliant idea" to begin their agency, which services suburbs including Bayswater, Morley, Dianella, Noranda, Bedford, Maylands, Inglewood and Embleton, started as a conversation over a few drinks, according to general manager Ken Ross.
"Paul and Nigel were already working for a Harcourts office and Shane had just told us he was going to join them. I had recently returned home from FIFO to start my own settlement agency and then a light-bulb moment happened. I said, 'Let's start our own office'. I would manage it and the brothers could concentrate on listing and selling."
According to Ken, with the brothers already working within the Harcourts brand, the decision to kick off their own agency under the Harcourts label "really made sense".
Paul is the licensee of Harcourts Ross Realty, while Nigel and Shane are focused on the sales side of the business.
While keeping it in the family can present its own issues for many people, Shane added that working as a team of four where all parties are "equally 100 per cent dedicated to being successful made any challenges associated with being a family-run business much easier to overcome".
"Like any family business, it certainly has its challenges, but we have been meeting those challenges head on with a mixture of hard work, professionalism and co-operation with each other," Shane commented.
From Paul's perspective, the four of them have "hit the ground running" with determination and a can-do attitude — especially considering they initially opened the office's doors "in one of the worst real estate markets Perth had seen in over 20 years".
"People often tell me don't mix business with family, but we have made it work, in fact, we have a saying in our office: 'Why have one great agent when you can have four?'"
Acknowledging the agency's "incredible growth and success in such a short time", Nigel said it's a combination of a good mix of personalities and a strong network that's enabled the brothers to see the sort of sales they have achieved so far.
"We know the local market very well, having grown up here," Nigel pointed out.
"Our networks are also quite wide and various, due to the difference in age groups of the people we know.
"Our community involvement in sporting clubs and local sponsorships also means that, hopefully, when people are thinking about anything real estate, they think about us and Harcourts."
Acknowledging the agency's standing in the local area, Harcourts WA CEO Paul Blakeley has called the brothers "a shining example of what can be achieved in a short period of time, when you connect a well-established, recognised brand like Harcourts with four dedicated individuals who are all rowing in the same direction".
As well as being a pleasure to work with, Mr Blakeley said Harcourts is "extremely proud of their achievements and their connection to the brand".
ABOUT THE AUTHOR
---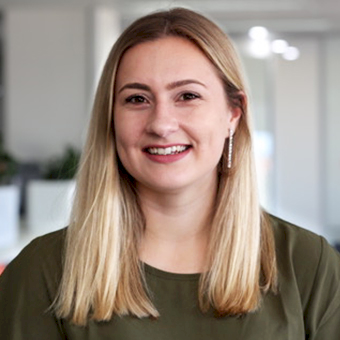 Grace is a journalist across Momentum property and investment brands. Grace joined Momentum Media in 2018, bringing with her a Bachelor of Laws and a Bachelor of Communication (Journalism) from the University of Newcastle. She's passionate about delivering easy to digest information and content relevant to her key audiences and stakeholders.