A number of NSW-based agents have shown their support for their Victorian colleagues in a new video message.
With Melbourne-based agents facing particularly tough restrictions amid industry calls for a return to real estate operations, Bespoke Media Management's Nic Fren said he came up with the idea for the video after seeing and hearing how badly the lockdown was affecting his colleagues and clients across the border.
"I couldn't do anything other than just be there and listen to their struggles. Sometimes that's all you can do," he said.
He acknowledged that the Victorian real estate market has seen agents endure tougher conditions than their NSW-based colleagues, with the pressure for business owners to remain operational and agents to maintain functionality "in what was once a booming real estate market [leading] experts to have major concerns for mental health and wellbeing".
Mr Fren was able to band 30 agents and associated industry figures together to create a six-minute video of support, with a number of prominent agents and industry figures involved in the production, including Raine & Horne Double Bay's Michelle Brooks, Stone Real Estate Newtown's Andrew Kanawaty, Star Partners' Derek Stone, Viking Realty's Kelli Bell, and One Agency CEO Paul Davies, among others.
At the beginning of the video, NG Farah's Adrian Bo said he hopes common sense prevails, and that "the politicians allow you to show property very soon. Hang in there, guys."
The original song "Out of Love" that accompanies the video was written by Sydney teenager Rian Cobb, with Mr Fren calling it "the perfect song to bring it all together. It's about not losing hope and reaching out."
ABOUT THE AUTHOR
---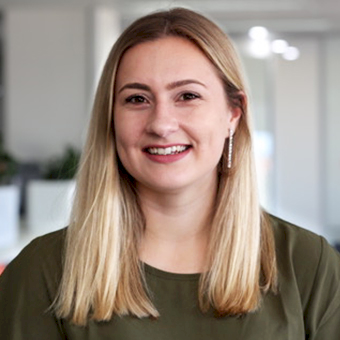 Grace is a journalist across Momentum property and investment brands. Grace joined Momentum Media in 2018, bringing with her a Bachelor of Laws and a Bachelor of Communication (Journalism) from the University of Newcastle. She's passionate about delivering easy to digest information and content relevant to her key audiences and stakeholders.