A Brisbane-based agency has capitalised on an emerging opportunity after realising its primary income would be shaken up by the pandemic.
Leighton Jones Real Estate, founded by Leighton Jones, has launched a new business offering to combat the pressures felt through COVID-19. 
Mr Jones' brainchild, dubbed "Sanitize Guyz", has allowed him to shift his main business model to offer a preventative disinfection and infection control service for homes and businesses.
The move came quickly after the impact of the coronavirus pandemic was felt by the real estate industry, with Mr Jones noting that the virus "stopped business in its tracks" like never seen before.
"There was instantly a dramatic and panicking halt — conducting open homes, properties fresh on the market, managing rentals alongside vendors, owners and tenants all screeching to a stop," he explained.
His new business venture allows him and his staff to continue to work within the "suddenly challenging industry landscape", ensuring houses are clean and safe to enter and showcase.
Mr Jones said he realised "speed was of the essence to steady the ship", so he enlisted the help of digital marketing service Localsearch, which is also founded and headquartered in regional Queensland, "providing a complete online marketing solution catered for small businesses".
"That's why we had to act quickly and I immediately picked up the phone to [call] Localsearch to get their thoughts, and it was a pretty positive conversation," Mr Jones said.
Prior to working with the group, Mr Jones said he was challenged with the task of creating the new offering from scratch.
"It was a panic. There was no doubt about it. It was a panic," Mr Jones said.
"Of course, I had staff saying, well, what do we do? Do we come to work? Do we not come to work? It was a major impact.
"I was asking myself questions like, how soon can I get a website up? What do I need to do? And at that point, Localsearch were introducing a new subscription website offering that was absolutely ideal with a low set-up cost.
"Obviously, with starting a brand-new business on day two or three of COVID, that was music to my ears."
ABOUT THE AUTHOR
---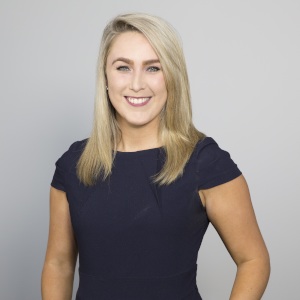 Emma Ryan is the deputy head of editorial at Momentum Media.

Emma has worked for Momentum Media since 2015, and has since been responsible for breaking some of the biggest stories in corporate Australia, including across the legal, mortgages, real estate and wealth industries. In addition, Emma has launched several additional sub-brands and events, driven by a passion to deliver quality and timely content to audiences through multiple platforms.
Email Emma on: [email protected]com.au