Stone Real Estate has made its first foray into one of Sydney's largest regions this week with the rebranding of local business leader Wade Gilmore's agency to Stone Engadine.
Since joining forces with Coleen Bowen in 2017, Mr Gilmore has reportedly rebuilt the business from the inside out "with a dedicated team that dominates the local area in both sales and property management".
It's been a big year for the team, with agent Lora Moore transacting Engadine's highest-ever priced apartment at $1.35 million back in February, while agent Rhys Christofa has sold more properties since the start of the pandemic than any other agent operating in the area.
Commenting on the team's move to the Stone network, Mr Gilmore said the rebrand will enable the business to serve existing clients with better resources as well as expand to a level that would otherwise be out of reach.
"The Stone network creates a far greater opportunity," he said.
"Engadine and the 2233 area will always be an important part of our DNA. However, there's no doubt at all we will build a business that will expand its reach throughout the Sutherland Shire." 
Culture was another aspect of the move, according to the principal. Calling the Stone brand "a breath of fresh air," Mr Gilmore said "they're genuine — they're not pretending to be anything they're not".
"We've created a very special environment and team here of genuine people who are very protective of our company and each other," he said.
"What I like is we can build our business with a very strong, polished brand yet not change who we fundamentally are."
Mr Gilmore said his team "really likes the fact that with Stone there's a real sense of aspiration and desire to get better and do things to a very high standard — without the pretentiousness and arrogance that befalls many other brands and agencies".
Calling it time for a new direction and fresh approach, Mr Gilmore said rebranding to Stone Engadine "gave us an opportunity to be a stronger voice among the other clichéd, cookie-cutter agencies".
"I believe Stone provides us with the best means to show that we can be more to more people."
As a result, recruitment is high on Mr Gilmore's list of priorities, but he's not looking to bring in "rock stars".  
"We're looking for decent, down-to-earth people who are great at what they do. On our team, being a great agent is not as important as being a great human," he said.  
"Eventually, we want a team large enough to service the entire Sutherland Shire, but each and every person must be of the right fit."
Stone Real Estate head of franchise Luke Cameron has called both Mr Gilmore and Ms Bowen's leadership and the network's move into the Shire "a huge win for the Stone network".
"We are delighted and inspired to be working with the calibre of Engadine's leading business."
From Mr Cameron's perspective, "it shows the pandemic hasn't slowed our boutique agency's ability to expand with leading talent".
ABOUT THE AUTHOR
---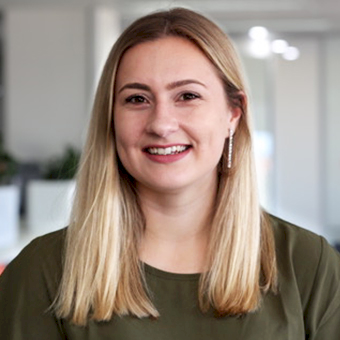 Grace is a journalist across Momentum property and investment brands. Grace joined Momentum Media in 2018, bringing with her a Bachelor of Laws and a Bachelor of Communication (Journalism) from the University of Newcastle. She's passionate about delivering easy to digest information and content relevant to her key audiences and stakeholders.