LJ Hooker has bucked the COVID-19 downturn, having opened nine new offices in the last 10 months, with a further four changeovers pending, as it focuses on its strategy for ongoing expansion.
Spanning four states, the new offices include New South Wales' LJ Hooker Kellyville Ridge and LJ Hooker Windsor; Queensland's LJ Hooker Townsville and LJ Hooker Atherton; Victoria's LJ Hooker Geelong, LJ Hooker Dandenong, LJ Hooker Rowville and LJ Hooker Melton; as well as Western Australia's LJ Hooker Kalgoorlie.
The network has also reported its facilitation of four agency consolidations, and the pending status of four further applications across regional area.  
According to LJ Hooker head of network development Stephen Mutton, the office openings form part of the group's ongoing expansion strategy, of which the core is to target business leaders with a hunger to grow their market share as well as high-performing agents who are looking for a brand to accelerate their success.
"Since we launched our 2020 recruitment strategy earlier this year, we've received a flood of enquiries from business owners and agents looking for the quality of brand, leadership and support that LJ Hooker provides," Mr Mutton said.
And he doesn't make that statement lightly, stating he has "received 1,650 enquiries and conducted more than 350 career meetings to discuss our offering in that time".
According to the network development head, "in times of adversity, like COVID-19 has presented, people want to join brands they know and trust as they want to give that same security to their clients".
It's just one of the reasons LJ Hooker has also seen four major agency consolidations, across New South Wales, Queensland and South Australia — with one such amalgamation forming a "super office" that brought together LJ Hooker's Avalon, Newport and Palm Beach offices to create the LJ Hooker Northern Beaches Group.
"As we predicted, we've seen an upward trend towards the consolidation of agencies in neighbouring areas, as it presents an enormous opportunity to create larger, more profitable agencies that can achieve economies of scale and continue to gain significant market share," Mr Mutton said.
He commented that each of these mergers had been "driven by smart succession planning".
"This has happened with LJ Hooker Greenwith | Golden Grove | Mawson Lakes | Modbury acquiring LJ Hooker Gawler; LJ Hooker Willetton | Shelly | Cockburn City taking on LJ Hooker Leeming; and LJ Hooker Aspley's owner handing the reins over to the next generation," he explained.
According to the network development head, "the opportunity to bring existing LJ Hooker agencies together further magnifies the brand's capabilities and resources".
"We have the ability to help business owners tap into expertise they need to ensure a smoother transition for not only staff but also customers as the business changes hands, while still preserving their legacy, which is not something every brand can offer," he continued.
Mr Mutton said the network is also looking "to develop from within", recruiting salespeople that may have an ambition for future business ownership in areas where the brand is not currently represented.
"This Future Leaders Program is known as LJ Hooker Connect and provides market support, training and coaching for those in the industry looking to join a franchise network but may not yet have the financial capacity for a bricks and mortar office and support team from day one," he stated.
"The new recruits under this model will be allocated a predetermined territory where LJ Hooker currently has no representation, therefore providing a chance to strengthen the brand, generate more referrals and improve market share for the existing network and build business owners of the future.
"In a rapidly changing real estate landscape, we are committed to providing our entire network with the resources and knowledge they need to assist consumers in achieving their real estate dreams."
ABOUT THE AUTHOR
---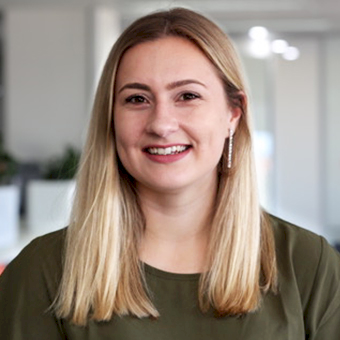 Grace is a journalist across Momentum property and investment brands. Grace joined Momentum Media in 2018, bringing with her a Bachelor of Laws and a Bachelor of Communication (Journalism) from the University of Newcastle. She's passionate about delivering easy to digest information and content relevant to her key audiences and stakeholders.