A new real estate offering is cementing its spot in the Southern Highlands, as Eview Group locks in its expansion across key New South Wales locations.
Ken Heikkinen and Peter Williams are heading up the new High Range agency, aptly named Southern Living Property.
Described by Eview Group as a "unique and dynamic, contemporary brand", the agency will use its owners' "signature strategy" to attract buyers to the hinterlands.
Commenting on the new recruits, Eview Group CEO Manos Findikakis stated: "We feel so lucky to have engaged two, high-calibre agents such as Ken and Peter, and we are thrilled to work with them as they unleash their vision into their marketplace, reinforcing their brand with an intricate understanding of contemporary real estate operations.
"We have been waiting for the right partnership to continue Eview Group's expansion into the New South Wales marketplace, and we genuinely believe we have found it in Southern Living Property."
According to Mr Heikkinen and Mr Williams, they share an interest in buyer behaviour which has encouraged them both to "dive deep into the mental aspect of purchasing, analysing true behavioural patterns among buyers".
"We could immediately recognise our style and system was unique," Mr Heikkinen said.
"Hence, it was important for us to clearly define Southern Living Property's business identity, to engage with a network who could ultimately provide us with a combination of outstanding backend administration support and extensive network opportunities."
According to Mr Williams, they wanted to align with a company that would enable them "the freedom to operate as we do best".
Mr Findikakis said Eview Group is "excited to fulfill Southern Living Property's hunger for innovation and tech-driven processes, as they strive for a streamline[d] and refined offering to their clients".
"Both Ken and Peter provide a precise combination of energy, strategy and a predetermined level of self-confidence that will only benefit our growing network of agents," he continued.
The group sees its expansion into the Southern Highlands as an exciting advancement for the network, bolstering the brand's national serviceability through connection of local metro markets with neighbouring regional property markets.
It's especially relevant now that many workers are transitioning to more balanced lifestyles, Mr Findikakis added.
But it's not just potential buyers who are rethinking their lifestyles, with the CEO acknowledging 2020 as being Eview Group's "most positive year of growth".
He said: "It certainly cements the notion that many agents have utilised this time during the pandemic to positively refocus their professional desires, in a bid to realign more with their individual lifestyles and personal values."
ABOUT THE AUTHOR
---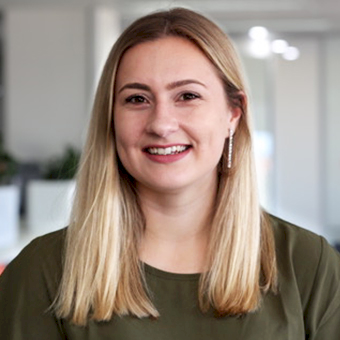 Grace is a journalist across Momentum property and investment brands. Grace joined Momentum Media in 2018, bringing with her a Bachelor of Laws and a Bachelor of Communication (Journalism) from the University of Newcastle. She's passionate about delivering easy to digest information and content relevant to her key audiences and stakeholders.