In a bid to ensure the real estate industry's delivery of high-quality services, Victoria has moved to increase its training requirements for new agents and agents' representatives.
The new regulations were announced on Wednesday, 21 October, by the Minister for Consumer Affairs, Melissa Horne, and will see an overhaul of the units and courses required of new agents to become licensed as well as heightened education requirements for individuals to be eligible to act as agents' representatives.
While estate agents seeking licensing were previously required to complete a 24-unit course, they will now need to complete a 30-unit course.
This will see them required to complete 18 units of competency for the award of the Certificate IV in Real Estate Practice as well as 12 units of competency for the award of the Diploma of Property (Agency Management).
The subject matter covered in Certificate IV units includes market property, establishing vendor and buyer relationships, establishing landlord and tenant relationships, transacting in trust accounts, and ethical practice.
For the Diploma of Property (Agency Management), competency units cover the management of compliance, the establishment and monitoring of industry trust account management, the management of ethical practice and safe workplaces, as well as team management and operational finances, among other requirements.
Incoming agents' representatives will now also be required to be better skilled and will be required to complete the 18-unit Certificate IV in Real Estate Practice course.
Previously, agents' representatives in Victoria only had to complete three units.
The changes will also see greater flexibility added to the Certificate IV in Real Estate Practice, enabling students to select three electives of choice.
The new education regulations aim to reduce the risks to vulnerable tenants and deliver improvements to the industry.
It's also hoped the increased education requirements will decrease disputes between consumers and agents.
According to a statement from the minister, the regulations "reflect significant changes to the previous requirements due to the release of a new national skills and training package in 2019, which was endorsed by the Australian Industry Skills Committee and is being incorporated across all jurisdictions".  
Ms Horne said the new requirements will give people buying, selling and renting homes in Victoria more confidence in the industry.
Adding that she is proud to be part of a government that values education and high-quality industries, the consumer affairs minister added that "these changes are just another way that the Victorian government is supporting estate agents by ensuring they have the skills they need to operate effectively".
ABOUT THE AUTHOR
---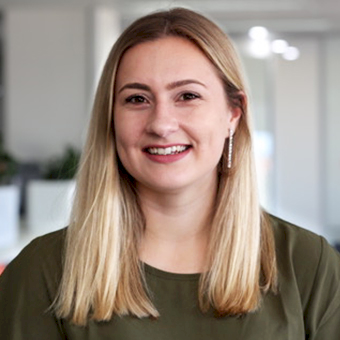 Grace is a journalist across Momentum property and investment brands. Grace joined Momentum Media in 2018, bringing with her a Bachelor of Laws and a Bachelor of Communication (Journalism) from the University of Newcastle. She's passionate about delivering easy to digest information and content relevant to her key audiences and stakeholders.