With almost half a century of experience between them, three local agents have decided to take on a new challenge: establishing a boutique agency of their own.
The brainchild of Nathan Howie, Scott Cowley and Kelsie Melville, Noosa Estate Agents is the newest offering in Queensland's popular coastal town.
Having worked together previously, the long-time local associates can boast of a collective 45 years of experience in the real estate industry — and a whopping $400 million worth of property sales between them.
"That's what we bring to this venture which we're proud to call our own," Mr Howie said.
According to a statement unveiling the new office, the three agents were spurred on "to move forward professionally".
"We have a lot of years ahead of us and what better opportunity, particularly during COVID, to have a reset and self-evaluate about where we're going and what we have planned for the future."
In a heavily saturated market (approximately 250 agents work in the area), Noosa Estate Agents aims to bring an intimate understanding of local clientele, the region and changing market conditions to the table, and it has identified the need for a new approach.
"Clients deserve an alternative, particularly in terms of quality service and innovated marketing strategies," Mr Howie noted.
"Personal service and attention to detail has been largely lost in the local industry over the years… that old-school approach to clients. We think many agents have probably become a little content and too transaction-based, and we want to provide a better experience.
"I think we are all very approachable and quite genuine, too. People are already enjoying our journey and supporting us under this new brand."
Underpinning Noosa Estate Agents is the UrbanX platform, which allowed the business to be born just six weeks after "deciding to hit go".
"To be able to set up a new business so quickly and with such excellent support was incredible," Mr Howie commented. 
He noted UrbanX's technology as "a powerful tool", helping to free up the agents "to focus on what we do best: list, market and sell property".
"We've enjoyed this experience of creating a brand that is connected to our community and offers the style of marketing that properties in this area deserve," Mr Howie added. 
"We're confident that Noosa will embrace our venture and we look forward to serving the local area for many years to come."
ABOUT THE AUTHOR
---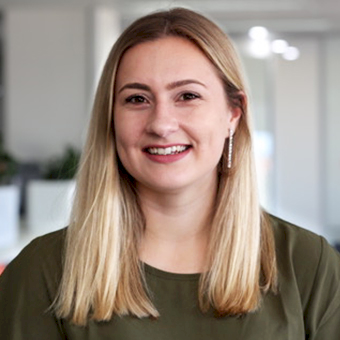 Grace is a journalist across Momentum property and investment brands. Grace joined Momentum Media in 2018, bringing with her a Bachelor of Laws and a Bachelor of Communication (Journalism) from the University of Newcastle. She's passionate about delivering easy to digest information and content relevant to her key audiences and stakeholders.