One of Australia's top real estate agents has highlighted the benefits of supporting his employees, stating that staff retainment over the last five years has allowed his business to reach new heights.
Speaking on a recent episode of the Secrets of the Top 100 Agents podcast, Sutherland-based Ben Pike has explained how he has managed to achieve zero staff turnover over an extended period of time — and become REB's 25th ranked real estate agent in 2020 to boot.
The director of The Shire's Pulse Property Agents, Mr Pike said that when working with the same team for such a long time, and rolling with the same processes, you "know each other inside and out".
"I've been fortunate that I've had a really good team around me now for the best part of five years with no turnover, and in real estate, that is huge — especially in those admin and assisted and associated roles."
Mr Pike acknowledges he is fortunate to have found "the right mix and the right people" over the years, which contributed to a 25 per cent increase in revenue across 2019 alone.
When queried as to how he has managed to keep staff engaged and on board, Mr Pike shrugged it off as a better question "for them more so than me".
But he went on to say that he has always looked at it from the perspective of being in their shoes, conceding that he, too, "started at the bottom".
"I try and think about 'what would I have liked when I was them?'" he said.
From his perspective, this includes looking after his staff both financially, and more holistically, especially in a region such as the Sutherland Shire where real estate professionals are in high demand.
"The grass is always greener, and I know that they're getting calls from other agencies, other offices, because they are so amazing at what they do," he told REB.
"For me, I look after them financially, I look after them in terms of we work hard when it's hard, when we're not working as hard, I'm happy for them to have time off, start late or leave earlier, extended breaks, more holidays, a lot of training.
"So, keeping them, it's been easy, I think, but there's a lot that goes into that as well that it is very, very hard."
With such a tightly knit team, Mr Pike did struggle when COVID-19 restrictions took hold earlier in the year.
"The hardest thing I found [was] not the workload or the volume of work. I think, like anybody, not having those face-to-face conversations and the jokes and the banter — you miss relationships and the teamwork when you're all working together," he said.
"For me, being at home, the isolation part was probably the hardest."
For the first two weeks, the director said having all members of the team sitting at home independently was a novelty.
"After that, everyone was excited to get back to the office!"
He explained that in spite of the circumstances, the agency tried to make work as cohesive and together as possible.
"We'd have an 8AM Zoom meeting with the sales team, then we'd have another one with property management, another one with admin. We set everybody up in their individual teams in the different meetings, and they were doing it together," he said.
"We had people Zooming almost all day.
"And you realise when you're not with the team every day that sometimes communication can get a little bit lax. Making the effort to do those face-to-face meetings on Zoom every morning makes me realise that we should be doing that now anyway." He added that just because people aren't in the office, doesn't mean you shouldn't check in.
He's advocated for getting an understanding of where people are at, not just with work, but personally as well.
"Keeping everybody happy and healthy has been very important," he offered.
When they did go back to the office, Mr Pike said they began with staggered, smaller fragments.
"We followed the guidelines obviously from the government, and also REI around flexible arrangements," he stated.
"We've had almost like A and B teams to make sure that we had that separation within the offices and the desks, which worked really well… But nothing beats having the entire team, that feeling, that sort of 'roar' when you walk into an office, the energy.
"It's definitely a more positive and upbeat place now, having everyone back!"

He said the energy he is seeing within Pulse Property Agents is the best he has ever seen it.
"Whether it's from the break or the fact they missed everybody, I hope it continues."
For more insights, listen to Ben Pike's episode of the Secrets of the Top 100 Agents podcast here.
ABOUT THE AUTHOR
---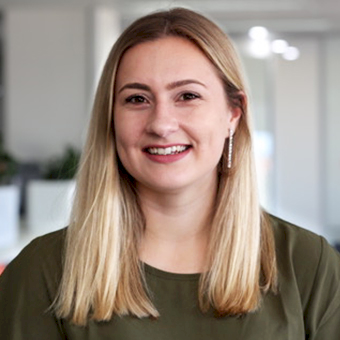 Grace is a journalist across Momentum property and investment brands. Grace joined Momentum Media in 2018, bringing with her a Bachelor of Laws and a Bachelor of Communication (Journalism) from the University of Newcastle. She's passionate about delivering easy to digest information and content relevant to her key audiences and stakeholders.