Modern technology is awesome. Even with the global pandemic still in full swing, technology has made it possible for most companies to keep on operating and providing their services to the consumers, writes James Short.
Even the companies who were not able to quickly transition to the remote work model are quickly catching up to the trend and able to use technology to their advantage. While things are no longer as bad as they were, the fight against COVID-19 is still ongoing. It is still a challenging period for businesses and one of those challenges is building their team culture while their teams are working from home.
The pandemic has taught us many things as well as reminded us of the things that we sometimes forget as an entrepreneur. It reminded us that things can and will change. It can happen at the drop of a hat and will catch you off guard if you are not prepared. Despite this, it has taught us that when it comes down to it, we can adapt to any situation.
Thus, in just a few months, there has been a rapid rise in the use of video and web conferencing tools such as Zoom and Skype. What used to be just a secondary form of communication has now become a primary one during these trying times. This is a solution yet a challenge when it comes to building your culture. As we already know, culture plays an important role in a business' success; however, how can we build it when our team is working remotely?
Come up with a communication plan
Whether it's face to face or through video calls, communication is communication. It is still the heart of any good company culture. Yes, video calls are still a medium for communication, yet compared to actual face-to-face meetings, it does not quite have that personal touch. It just feels disconnected and artificial. To solve this, you need to come up with a communication plan. Connect with your team not only during meetings but during downtimes as well. Maybe a quick update on their progress or the project. You don't even have to talk about anything work-related. Just the act of checking on how they are doing or a quick "Hi" or "Hello" can go a long way into establishing a great culture through solid and constant communication.
Maintain a sense of community
How do you maintain a sense of community while working remotely? Take advantage of technology. Use social media. Use the internet. Maybe create a group page where you and your team can freely post about anything. How about a group chat for your team where you can just casually chat with each other? You can even use these platforms to give shout-outs to top performers or even ask for help when tackling work-related problems. The idea is to establish something that you and your team can call your own.
ABOUT THE AUTHOR
---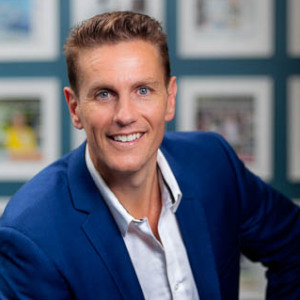 James Short has been assisting principals and directors lead and grow their businesses for the past six years. Taking them from being stuck, unclear and not moving forward to having that clarity, direction and accountability within their organisation.