Whether you intend to or not, every company has its own culture, writes James Short.
Company culture is something that you can intentionally build or it can just come naturally. However, if you want your business to go in the direction you want, you have to build your company culture. You have to know how you want your company's work environment is going to be and how your team is going to behave. That way, you will have full control of every aspect of your business, which makes it easier for you and your team to tackle any challenges that will come your way. There are just zero reasons why not to do it. However, what if you didn't plan on building your company culture? What if it just developed over time? You can still change it to suit the direction you are going, but you have to know what type of company culture you have.
If you want to change something, you first have to understand what it is you are changing. For those leaders or business owners who gave the time to build a specific culture for their respective organisations, changing or tweaking it to suit their needs is not going to take too much time. On the other hand, those companies whose culture just developed naturally will have to take the time to figure out exactly what type of company culture they have before they can change it.
The Hierarchy Company Culture
One of the most common types of company culture. This is a traditional culture that sees the whole organisation from a top-down perspective. A company with this type of culture has many layers of management. This becomes evident when an employee has to go through a lot of doors, or red tape, before being able to reach top management. The advantages of this type of culture are clarity and accountability since you know exactly who is in charge of each department. On the other hand, disadvantages are slow decision makings and slow implementation of changes due to the layers of management and the amount of red tape.
The Elite Company Culture
Companies with elite company culture are always pushing the boundaries. The employees within these companies are not expected to just keep up but to lead the way. They dare to innovate and in turn shake up and even shape the market. Most companies with this type of culture have other businesses as their clients. With their products and services, they are paving the way for other businesses towards the future. Expectations are really high for a company with this elite culture which brings us to one possible pitfall. The pressure and the stress that comes with it are extremely high, which can be detrimental to anyone's mental health if not addressed properly.
ABOUT THE AUTHOR
---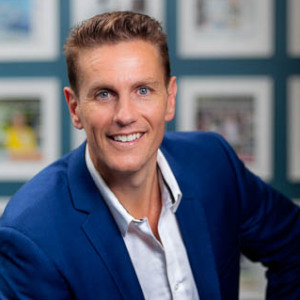 James Short has been assisting principals and directors lead and grow their businesses for the past six years. Taking them from being stuck, unclear and not moving forward to having that clarity, direction and accountability within their organisation.