A strategic merger, an agency purchase and the opening of a new office space have catapulted Stone's plans for northern Sydney dominance in 2021.
A statement from Stone Real Estate has revealed Stone Lindfield as now being "one of the largest agencies on Sydney's north shore" after a strategic merger with Stone Turramurra, the purchase of R&W Lindfield and the opening of a new Willoughby office.
Co-principals Steven Kourdis, Jill Henry and Max Ma are driving the expansion, following a doubling of business for Stone Lindfield in the past 12 months alone.
Five years since first opening the doors to Stone Lindfield, Mr Kourdis has reflected on the office's success, highlighting how they went "from a standing start to become one of the strongest businesses in the area in a short period of time".
"The aim now is to expand our business and replicate our success in other offices and areas," he continued.
From Mr Ma's perspective, broadening the business's reach through both the Turramurra merger and a new office in Willoughby was "logical considering their client base".
He said: "We want to be able to give clients better service by offering them more options and area.
"We're seeing people from large family homes looking at Willoughby and surrounding suburbs to downsize. At the other end of the spectrum are the young families wanting to come further north for a larger home and bigger block as well as schools."
He added that the team thought it would be a natural progression to offer all of their clients their next step and better service.
Mr Kourdis expects the expansion to both assist in agent recruitment and increase Stone Lindfield's client base, by building on what the business already offers, noting "we look after each client personally and treat them like family".
"The strength of our business is also the personalities and talents of the people who work within it. We definitely have a family attitude when it comes to our co-workers and we support and assist each other," he commented.
Weighing in on the latest expansion, Stone Real Estate's head of franchise, Luke Cameron, said it's a "testament to the talent and leadership the boutique network has and continues to attract".
He called it "a fitting way to cap off what's been an exceptional year for the Stone brand".
ABOUT THE AUTHOR
---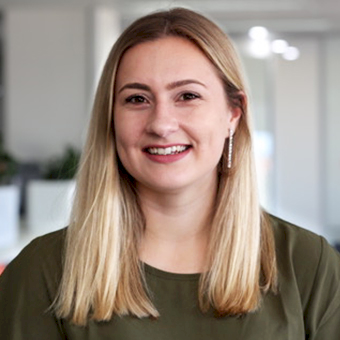 Grace is a journalist across Momentum property and investment brands. Grace joined Momentum Media in 2018, bringing with her a Bachelor of Laws and a Bachelor of Communication (Journalism) from the University of Newcastle. She's passionate about delivering easy to digest information and content relevant to her key audiences and stakeholders.